BioHazard Waste Bags are an important part of medical and healthcare. Be safe, medical procedures also generate significant amounts of waste, which can pose a threat to humans.
Whereever you work, a dental office, veterinary practice, laboratory, or a hospital, it is imperative to take necessary precautions when disposing of medical waste.
For this, health care facilities must understand the classification of medical biohazard waste bags, as well as the appropriate ways of using different hazardous trash bags.
Not all waste can be handled in the same manner.
What Is Medical Waste?
First, it is important to understand what qualifies as medical waste. It comprises all materials that may be infectious or toxic.
Medical bio-hazard waste is any waste that is generated during research, testing, sampling or treatment of animals and humans.
It can contain numerous types of contaminants, including body fluids and blood. Some examples are: bandages, petri dishes, glassware, used needles, scalpels, gloves, and leftover organic material on tissues and swabs.
Reasons for Strict Hazardous Waste Bags Rules
Medical waste poses if not handled properly can cause grave harm to our society.Items that might be contaminated with bodily fluids can result in the spread of disease.
Items like scalpels and needles are sharp and may carry pathogens and lead to spreading infections and illness.
You must properly dispose of these items and materials.
Hazardous waste may also include chemicals such as: heavy metals, disinfectants, solvents, and mercury.
These have high potential to cause organ damage, poisoning, and birth defects. More so, waste with radiation can lead to the enhanced risk of cancer, or cause burns.
In comparison to household waste, the disposal and collection of medical waste is rather costly.
Minimize medical waste generation to reduce costs.
Improper disposal of medical waste can result in increased health risks, including:
Used syringes on the seashores
Infectious blood being dumped in numerous landfills, thereby damaging the soil
Pathogens contaminating air, water, and drinking supplies
Animals and humans getting deadly diseases when accidentally making contact with medical waste
Sharp objects resulting in injuries, not to mention the spread of infections
Since millions of surgeries are performed every day, it is the cleaning staff's duty to thoroughly clean out operation theaters after every operation. And dispose of medical waste properly, and sanitize the area.
The challenging part is the staff has to decide what waste belongs in which type of hazardous trash bag category.
Red and Yellow: What Items Go in Which Bio-hazard Can Liner?
All waste items that have been generated from immunization, treatment, or diagnosis of animals and human beings must be regarded as medical waste.
Non-medical waste that has been contaminated with bio-hazardous material, is also considered to be medical waste.
These waste items have different ways of disposal, which is why there are different categories of medical waste bags.
The two most common types of hazardous trash bags are red plastic bags and yellow plastic bags.
Red Hazardous Waste Bags
Red biohazard waste bags are utilized to gather anatomic waste and bodily fluids.
These bags can be used for the disposal of:
Disposable gloves
Blood-soaked cloths and drapes
specimen swabs
medical apparatus
any item that has been contaminated visibly with bodily fluids or blood
Bodily fluids include saliva with blood (dental procedure), amniotic fluid, peritoneal fluid, pericardial fluid, pleural fluid, synovial fluid, cerebrospinal fluid, vaginal secretions, and semen.
Anything that has a visible amount of blood or other bodily fluid, even if it is difficult to determine what fluid it is, must be disposed of in red plastic bags. Any unfixed human organ or human tissue must also be disposed of in this bag.
Yellow Infectious Waste Liners
Yellow medical waste bags are utilized for disposing of clinical wastes, which include nappies, pads, aprons, soiled gloves, tissues, dressings, and swabs.
These bags must also be utilized for collecting fluid bags and IV lines, which are utilized for pharmaceutical medicines, syringe bodies, and disposable metallic parts.
It is important to note that yellow plastic bags must only be utilized for disposing of infectious and clinical waste, which contains pharmaceutical medicines and chemicals.
Avoid getting rid of placental waste, non-infectious waste, domestic waste, anatomical waste and pathological waste in these bags.
This shows how important it is for medical facilities to dispose of any waste that contains potentially contaminated by-products of medical treatment, research, or other medical activity. Whether it is from research laboratories, veterinary clinics, dentists, physician's offices, or even funeral homes.
All types of medical waste must be disposed of in the right hazardous trash bags. Segregating medical waste allows medical staff to handle the waste easily and send the right items to the right disposal. Moreover, this is a great environmental practice that prevents the spread of diseases.
Bio-Hazard trash can liners and waste receptacles keep infectious waste separated from your other trash.
Also Consider Biohazard Specimen Transport Bags
When you need to take a biohazard sample from point A to point B, you need specialized pouches to do the job right.
Great for labs to keep staff, documents, and specimens safe during transport to testing.
If you are looking for such medical waste bags, then visit us Harmony as a distributor of lab and safety supplies that has been in the business for 15 years.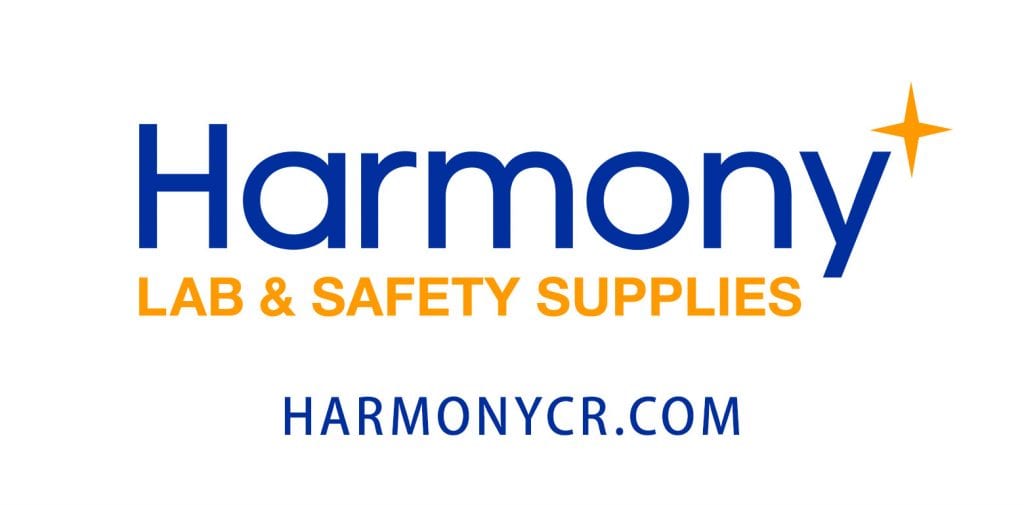 ---
More useful information for healthcare professionals and more:
Do you know the difference between nitrile gloves and latex gloves?