Fully Utilize Alcohol Wipes To Enhance Your Business
Learn About Alcohol Wipes in the Next 2 minutes…
It can be challenging to find the most appropriate and affordable cleaning solvents for your business. The desired cleaning results can only be achieved when you clearly understand the cleaning procedures and apply cleaning agents that work best in your working environment. You can get Solvent solutions such as pre-wet IPA wipes that are presaturated with the perfect amount of isopropyl alcohol every time.
Before selecting any cleaning material for your facility, carefully analyze the nature of your business and cleaning requirement.
For example, if you are running a food business, you cannot use harmful cleaning chemicals within your facility as it can contaminate food items and raise health concerns. Therefore, it is vital to select a pertinent, affordable, and effective contamination control system.
Alcohol wipes at a glance
Benefits of Prewet Alcohol Wipes:
Right amount of solution every time
Quick and easy way to clean and sanitize
Develops a healthy, germ-free surrounding
Use Alco Pads as First-Aid Antiseptic
Critical Environment Cleaning with cleanroom alcohol wipes
Alcohol wipes offer a cost-effective contamination control system that can be used for a number of hygienic purposes. Whether you are looking for effective cleaning solvents for your research facility, lab or hospital, alcohol wipes are an ideal solution.
Wipes usually come sealed/resealable packs or tubs to prevent contamination and preserve the solution. They provide a convenient a quick way to clean and sanitize surfaces and equipment. Pre Wet IPA Wipes are some of the commonly used types of cleaning wipes.
Applications of alcohol wipes
Most of the people are not familiar with the diversity and applications of alcohol wipes. Wipes can be utilized in a number of professional and domestic environments to develop a healthy, germ-free surrounding.
Check out some of the applications of alcohol wipes:
Hospital facilities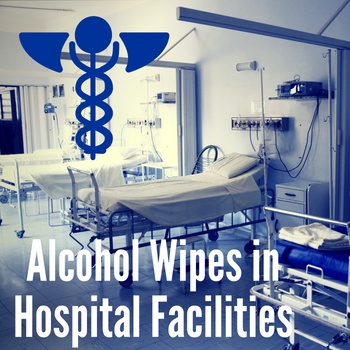 Hospital and research facilities are environments where alcohol wipes are used extensively. It is crucial to minimize the presence of infectious germs in an area where a large number of people with various infections and diseases are treated.
The right use of wipes can help fight infections and other harmful contaminants.
Sanitizing office surfaces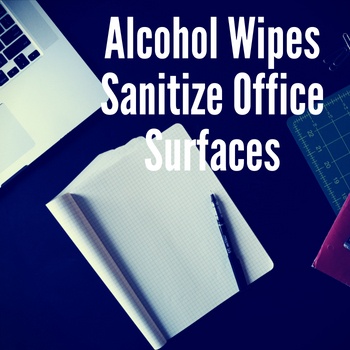 Your workplace can contain millions of dangerous bacteria and pathogens. Table surfaces, walls, windows, faucet and door handles, telephones, and utensils are some of the areas where people can come into contact with them.
Use alcohol wipes to effective sanitize these common germ centers.
Household applications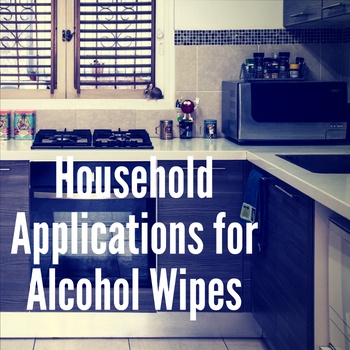 Cleaning different household items with alcohol wipes can reduce workload and improve sanitation conditions.
Most of the surfaces can be cleaned with a single wipe. However, you may need more than one wipe to clean large areas.
Recommendations
Here are some recommendations that will help select the right type of wipes:
First Aid Alcohol Pads are antiseptic wipes ideal for medical facilities
Pre Wet IPA Wipes are ideal for wiping critical surfaces and equipment
Chemtronics IPA Wipes should be used for general purpose cleaning
PreSaturated Cleanroom Wipes are generally used to quickly clean the work area in a critical environment
About Harmony Lab & Safety Supplies:
Harmony provides a large collection of contamination control including wipes, pads, and cleaning solvents to serve multiple industries and work environments.
Visit our site, live chat, or call us to get more information.