The Best Aloe Disposable Gloves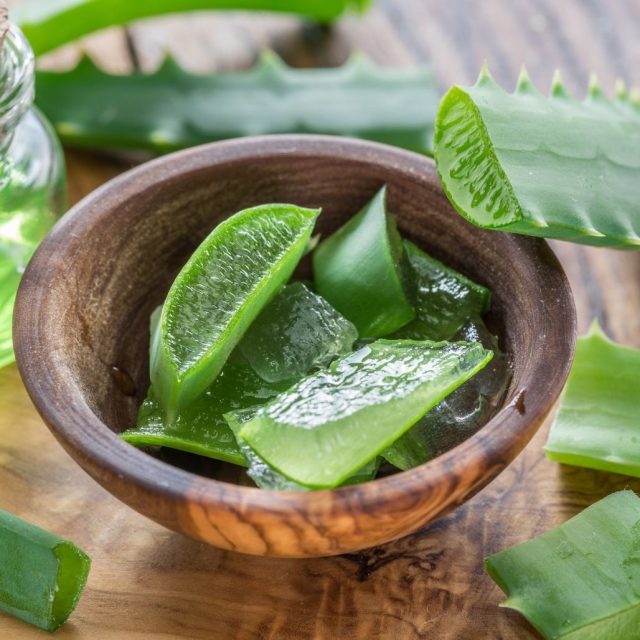 Summary – Aloe gloves are a superb option to relieve skin irritation and prevent it at its source. The soothing aloe vera allows you to keep your hands healthy and comfortable.
 If you've ever had to wear disposable gloves for a long shift, you'll appreciate having the most comfortable gloves designed to keep your hands healthy.
Moisturizing aloe disposable gloves are ideal for doctors, nurses, and other medical professionals who value comfort. Don't wait to try them! Dermatitis and skin conditions may be preventable.
What are aloe disposable gloves used for?
Protective gloves are essential for numerous commercial, medical, and industrial work environments, including laboratories, cleanrooms, food handling operations, and factories. Unfortunately, most disposable protective gloves in these operations promote hand dryness.
In addition, in some workplaces such as hospitals and clinics, the workers are required to change gloves often, use alcohol for disinfection and wash their hands constantly. As a result, the hands are more prone to dryness and irritation.
If your employees have been affected by hand dryness, capping, and other associated symptoms, you should consider investing in aloe gloves. Aloe gloves are generally manufactured by incorporating aloe vera coating on the product's internal surfaces.
They will help keep the hands supple and soft when used for prolonged periods, unlike the traditional gloves on the market.
What are the benefits of aloe nitrile gloves?
Nitrile gloves include an aloe coating that provides pure, soothing aloe relief. Your hands will remain relaxed and comfortable for 5x longer. The aloe doesn't affect the other benefits of nitrile rubber: chemical, abrasion, and cut resistance.
Aloe gloves have been tested on many skin types and have been found to reduce irritation. Latex-free and powder-free aloe gloves minimize contact dermatitis and sensitive skin conditions.
Medical aloe gloves are manufactured under ISO 9001:2015 and ISO 13485:2016. Doctors, nurses, dentists, and long-term care operators benefit from aloe vera.
Food service specialists, factory technicians, and janitors who have irritable skin also benefit from aloe.
What are the best aloe disposable gloves?
1. Generation Pink Nitrile Medical Gloves
Individuals working in medical examination rooms are required to change gloves frequently, disinfect and wash their hands. Unfortunately, these processes can cause skin irritation.
Brands such as Generation Pink offer medical-grade disposable gloves for all-day comfort. The Generation Pink gloves have an organic aloe lining to soothe the irritation and moisturize the damaged skin.
The nitrile material is ideal for barrier protection in medical situations and provides advanced chemical resistance compared to latex or other materials. 
Benefits:
100% Powder-Free, Irritation-Free
Made with Soothing Aloe Vera
All Day Comfort and Protection
Portion of proceeds donated to the National Breast Cancer Foundation
2. AloeTouch Ice Green Nitrile Medical Glove​
You should choose AloeTouch if you want medical gloves with minimal adverse effects on the hands. The nitrile rubber is helpful for its low-cost barrier protection.
The AloeTouch nitrile medical gloves are designed as an alternative to natural rubber latex gloves. The plastic resin used in the manufacturing of nitrile boasts longer polymer chains.
In addition, it provides superior protection against contaminants. Unlike regular gloves, these aloe gloves are not lined with powder. Instead, they are coated with soothing aloe to keep the hands supple. Due to latex allergies, nitrile or vinyl is often preferred.
Therefore, the material of the gloves is flexible and durable compared to alternative products. In addition, these disposable products have a moisturizing effect and provide exceptional tactile sensitivity.
Benefits:
Competitively Priced
All Day Comfort and Protection
Trusted Hospital Brand
100% Powder-Free, Irritation-Free
Made with All Natural Aloe Vera
3. Medline maxOat+ Nitrile Gloves
MaxOat+ gloves help your skin retain its natural moisture, and the colloidal oatmeal soothes and repairs your skin.
The National Eczema Association awarded the seal of approval to these gloves because of their ability to prevent irritation and help those experiencing contact dermatitis and other symptoms. 
The gloves are easy to don and handy for doctors and nurses requiring frequent changes.
Certified Gluten-Free by the National Celiac Association*
The National Eczema Association has awarded the Seal of Acceptance to Restore gloves
Meets USP 800 Personal Protection Equipment requirements for the use of chemotherapy gloves when handling hazardous drugs
SmartGuard™ Film helps keep gloves in the box