Best Adult Wipes: An Essential Hygiene Solution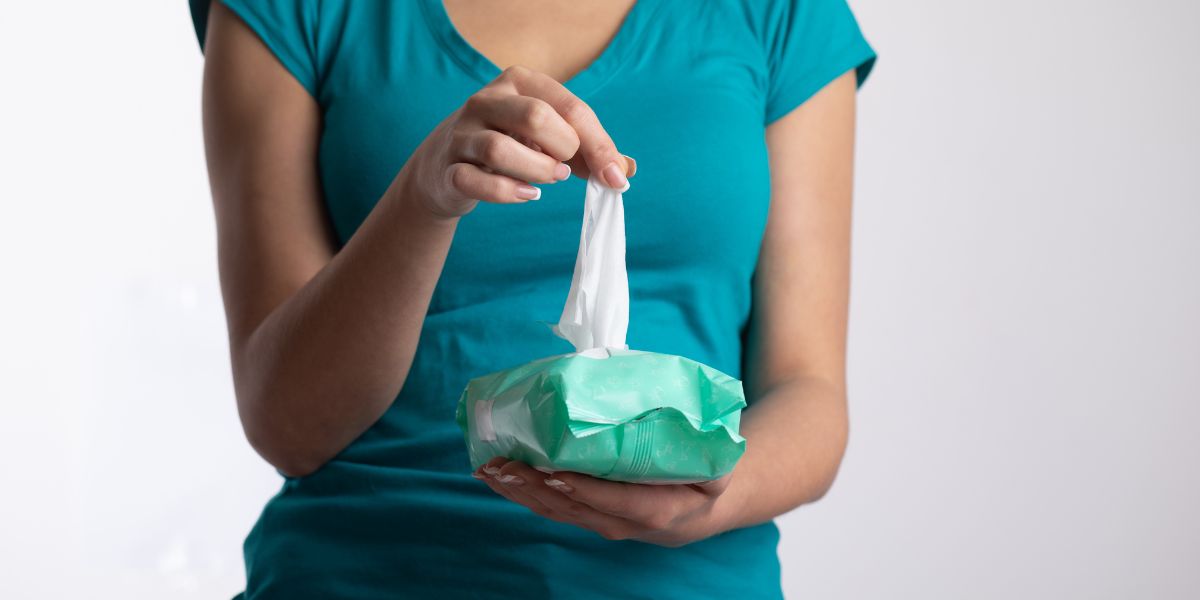 Adult wipes are designed for personal hygiene and provide an excellent sanitary solution to ensure skin wellness and protection. These are best suited for individuals with limited access to water and traditional bathing facilities due to physical disabilities or other reasons.
Adult wipes are commonly used for individuals with urinary or fecal incontinence and also come in handy for cleaning bedridden patients, recovering from surgery, or being unable to use regular bathing facilities.
This comprehensive guide will discuss the various types of adult wipes, their differences from baby wipes, and factors to consider when choosing the best ones for your needs.
What are Adult Wipes?
Adult wipes, also known as adult washcloths or incontinence wipes, are disposable cloths made from synthetic fibers infused with a cleansing agent in either dry or wet versions.
They provide a gentle and efficient way to clean and soothe the skin after an episode of incontinence, helping to prevent skin irritation, rashes, odor, and infection.
The market offers a wide selection of quality adult wet wipes and dry wipes in both scented and unscented formulas, catering to the diverse needs and preferences of users.
Types of Wipes for Adults
Various types of adult wipes are available in the market, each with unique features and benefits. Some common types include:
Pre-Moistened Adult Washcloths
Pre-moistened adult washcloths are available in a jar or soft pack with a re-sealable lid or flap. They allow quick, easy cleaning and freshening up of fragile skin when conventional washing-up cannot be done. The wipes' pre-moistened quality makes them skin-friendly and gentle, helping to do away with traditional cleansing with soap and water.
Dry Adult Disposable Washcloths
Dry adult disposable washcloths are an eco-friendly and hygienic alternative to non-disposable cloth. They are harsh when cleaning but gentle on the skin, making them suitable for sensitive skin types. Users only need warm water to activate their cleaning properties.
Incontinence Washcloths
Incontinence washcloths are specially designed for individuals with urinary or fecal incontinence. They complement incontinence underpads. They offer effective infection control through a thorough cleansing and are made of strong fabric, often featuring a quilted texture to ensure complete cleaning and wicking away urine.
Hypoallergenic Wet Wipes
Hypoallergenic wet wipes are designed for individuals prone to allergies and sensitive skin. These wipes are usually unscented and alcohol-free, making them suitable for those with skin sensitivities.
The Difference Between Adult Wipes and Baby Wipes
Although adult wipes and baby wipes share similarities in their purpose of cleansing and maintaining personal hygiene, there are some key differences between the two:
Size and Thickness
Incontinence wipes for adults are generally larger and thicker than baby wipes. They are designed to provide more coverage for adult-sized bodies and handle the cleaning needs of adults. Baby wipes, on the other hand, are typically smaller and thinner, suited for the smaller body size of infants.
Scent
Adult wipes and baby wipes may have different scents. Wipes for adults may come in various scents or be unscented, depending on the brand and formulation. On the other hand, baby wipes may come in mild or baby-specific scents designed to appeal to infants.
Intended Use
Adult washcloths are typically marketed for adult use and may be specifically formulated for various purposes, such as cleansing after using the toilet, incontinence care, or general personal hygiene.
On the other hand, baby wipes are specifically marketed for infants, particularly during diaper changes, and may not be formulated for other adult-specific needs.
Factors to Consider When Choosing the Best Adult Wipes
When selecting the most suitable adult wipes for your needs, it's essential to consider the following factors:
1. Skin Type
It's crucial to consider your skin type and any specific skin concerns you may have when choosing adult wipes. If you have sensitive skin, look for cleansing wipes labeled as hypoallergenic or formulated for sensitive skin.
If you have dry skin, consider wipes that are moisturizing or contain hydrating ingredients. If you have oily or acne-prone skin, consider oil-free wipes specifically formulated for acne-prone skin.
2. Size
Various sizes of adult wipes are available in the market, including large wipes for adults and extra-large body wipes for adults. Select a size that extends beyond the cleanup area to ensure effective, quick, and non-messy cleaning.
Key Features
Adult wet wipes are available in disposable and flushable varieties, with fragrance options. Some of the features to look for in adult wipes include:
1. Disposable Washcloths
These are the most commonly found wet wipes for adults. Virtually every option available in the market qualifies as disposable.
2. Flushable Adult Wipes
While every adult wipe is disposable, very few are qualified to be flushable. These certified, biodegradable wipes can be used and flushed in the toilet.
3. Scented Wipes
Some washcloth manufacturers also offer scented wipes, with the most commonly found scents being floral or fruity.
4. Unscented, Fragrance-Free Wipes
Unscented wipes are a perfect option for users allergic or sensitive to strong scents, as they have a faint fragrance. Choose fragrance-free wipes if you cannot tolerate scents or light fragrances.
Ingredients
Most adult wipes are enriched with aloe vera, chamomile, and Vitamin E, which protect delicate skin. Alcohol is a drying agent and may cause skin irritation, so alcohol-free wipes and washcloths suit sensitive skin.
Popular Brands of Adult Wipes
Numerous brands offer high-quality adult wipes, each with unique features and benefits. Some top brands include Dynarex, Prevail, Tena, Aloetouch by Medline, and many more.
Top 5 Adult Wipes
These ultra-soft, premoistened wipes infuse aloe to soothe and moisturize skin. Their quilted texture ensures thorough cleaning while maintaining the skin's natural health and wellness.
Dynarex Flushaway wipes are eco-friendly, breaking down upon flushing to prevent plumbing issues. They provide effective cleansing with a gentle, hypoallergenic formula for sensitive skin.
These wipes offer the soothing benefits of aloe and the fresh, clean scent of a light fragrance. Their strong, disposable cloth-like texture provides superior cleaning while maintaining comfort and skin health.
ReadyFlush Wipes are designed with convenience and hygiene in mind, offering flushable, biodegradable wipes that are gentle yet efficient. They're pre-moistened with a pH-balanced and hypoallergenic formula to ensure skin protection.
The ReadyFlush Jr. line maintains the convenience and skin-friendly approach of the original but in a smaller, more compact size. These biodegradable wipes are perfect for on-the-go hygiene maintenance, offering efficient cleanliness with minimal environmental impact.
Where to Buy Adult Wipes Online
Numerous online retailers offer a wide range of incontinence washcloths and wipes, catering to users' diverse needs and preferences. Top brands like Medline, Dynarex, Aloetouch, and more ensure your skin is safe from irritation and rashes. Stay fresh, sanitized, and healthy with their versatile range.
Conclusion
Buy adult wipes to take advantage of an essential hygiene solution, providing a convenient and effective way to maintain personal cleanliness, especially for those with limited access to water and traditional bathing facilities.
By considering factors such as skin type, size, features, and ingredients, you can choose the best adult wipes for your needs.
With a wide range of options from top brands, you can be confident in finding the perfect adult wipes for your hygiene routine.