Best Chloroprene Gloves - Neoprene Rubber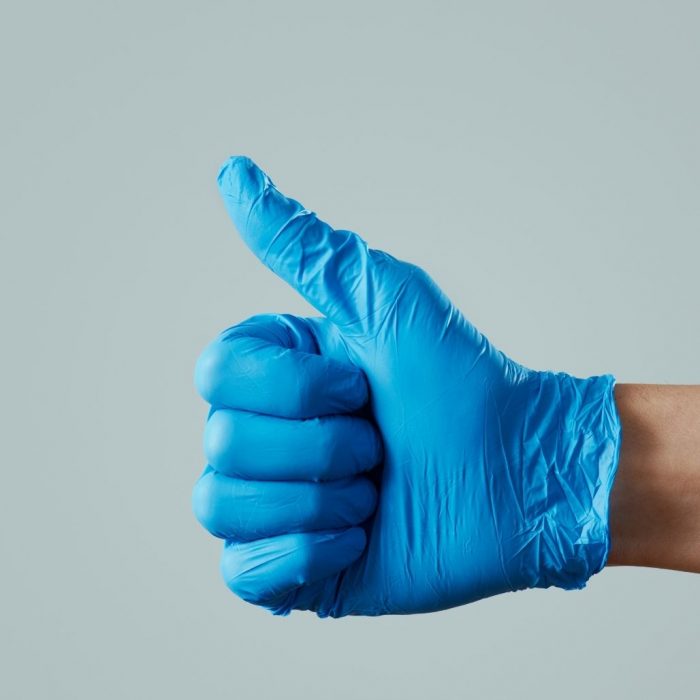 Summary – The best chloroprene gloves ensure tactile feedback for precise tasks and maximize comfort. 
If you've tried latex or nitrile gloves but found them insufficient for your needs, then consider chloroprene. With its natural feel and fit that conforms to your hand without causing irritation, chloroprene gloves may be the answer you're looking for.
We have summarized the best aspects of our customer's most loved chloroprene gloves below.
You may see our guide on choosing the best chloroprene gloves below the post. the quick navigation can be used to find what you need quickly. Afterwards, feel free to contact us if you have questions.
The Best Chloroprene Gloves on the Market in 2022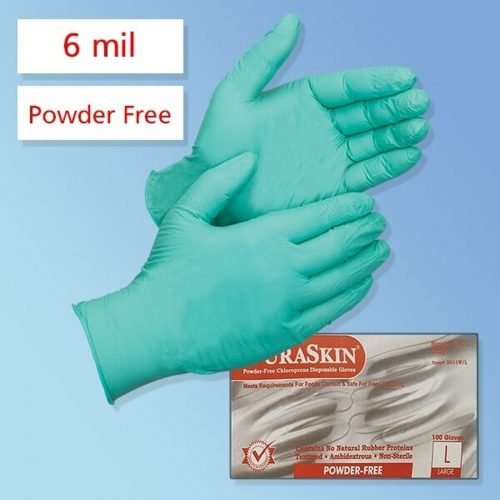 Duraskin 2011w chloroprene gloves are suitable for industrial applications. If you have been provided with nitrile gloves but find them to be inadequate for your needs then consider trying chloroprene.
The gloves have a natural feel due to the material's gripping quality. Many nitrile gloves of comparable thickness are not as comfortable for extended shifts, and many plumbers and tradesman depend on chloroprene for their dexterity when needing fine motor control.
The gloves are made by Duraskin, a sub-brand of Liberty Glove who consistently manufacture quality and have done so for decades. If your business can't decide whether to make the switch, contact us to request samples so your company may make an informed decision back by your employee's preferences and balanced with the bottom-line.
At Harmony you will find verified customer reviews with one customer saying they "feel more like latex" after rating them five stars. You can read more and ask product questions at Harmony Lab & Safety Supplies.
Conclusion
Try Duraskin 2011 Chloroprene Gloves if you seek the comfort and natural grip and latex without inflaming latex allergies. 
Chloroprene is an underrated disposable glove material and these gloves are proof. Try them today.
Duraskin 2011w, 6.0 mil Chloroprene Rubber, 9″ Long, Industrial Grade, Food-Safe
Natural stretch that conforms to your hands for your ideal fit and feel
Durable and more puncture resistance than average disposable gloves
6.0 mil thick for rugged protection suitable for medium duty activities
Tetured fingertips for precise tasks
9″ long with a beaded cuff, ambidextrous, and powder-free
Federally compliant for food handling
100 gloves per box, 1000 per case
Duraskin 2012w gloves are made with 8.0 millimeter thick chloroprene rubber to withstand extended shifts in the most demanding industrial applications. The extra-long 12″ design makes these suitable to be tucked into plastic sleeves, microporous coveralls, or other disposable apparel.
Many find that latex and nitrile can both cause irritation due to allergies or other skin conditions, which means chloroprene may be your only option for high quality disposable gloves. Because vinyl gloves don't have a good fit and don't conform to your hand naturally, they are at risk of compromising your tactile feedback.
Your gloves shouldn't get in the way of your works. Chloroprene rubber fits like a disposable glove should, naturally adhering to your hand and giving you the protection you need.
Conclusion
Duraskin 2012w chloroprene gloves have extra-long and extra-thick rubber making them ideal for heavy duty industrial applications.
Try them if you need the most rugged protection.
How Do You Choose the Best Chloroprene Gloves?
Chloroprene gloves have been an impacted item by the pandemic and supply chain issues. Many manufacturers have shifted production to focus on nitrile. However, the best chloroprene gloves are still available for those who seek.
Duraskin has decades of experience manufacturing and designing the highest quality safety apparel. In the industrial sector, Liberty is synonymous with safety. Duraskin is one of Liberty's premier brands of disposable gloves.
You may ask yourself 3 questions before buying chloroprene gloves. Because there aren't many options on the market, you may end up deciding on latex, nitrile, or other vinyl alternatives. But for those whose heart is set on chloroprene, these questions are a good start.
How demanding is your applications?
If you only need gloves to use as a base-layer underneath more rugged safety gloves, then 6.0 mil thick chloroprene rubber is more than suitable. This thickness is ideal for all medium-duty activities in the industrial space. 
Chloroprene's natural chemical resistance may provide the protection you need but it is always best to double check your chemical with the manufacturer's specifications. You don't want to find out after it's too late.
If you need heavy duty gloves that provide the highest degree of protection you can find on the market today, then get 8.0 mil thick chloroprene rubber. This thickness is more than suitable for most applications of disposable gloves.
What is your budget?
Chloroprene gloves vary significantly in price due to supply constraints brought about by the pandemic. As the prices vary so do the quality, which is why Harmony Lab & Safety Supplies recommend Duraskin Chloroprene Gloves.
If you need to work within a tight budget, then 6.0 mil Duraksin 2011w are more than suitable for most. 
Do you have latex allergies?
If you have latex allergies then you can rest easy that chloroprene will not inflame your allergies. Because chloroprene, also called neoprene, is a synthetic material your skin may react negatively. Many with latex allergies find their skin to be irritated by a variety of glove materials.
The only way you can certain is to take an allergy test or to try the glove for yourself. In our experience chloroprene and nitrile and the best disposable glove materials for those concerned with skin irritations.
What size gloves do you need?
Because of supply constraints, the glove size you need may not be in stock. If you are unsure about alternatives then feel free to contact us. We work with businesses everyday who need to adapt their needs to the variable supply chain.
What is the best chloroprene glove brand?
The answer to your question "who makes the best chloroprene gloves?" is Duraskin, with decades of experience manufacturing quality gloves and safety products for commercial and personal applications. Duraskin is a brand owned by Liberty Glove, who are synonymous with safety within the industry. You may know Liberty for their most popular best-selling coated work gloves, the P-Grip Ultra-Thin Polyurethane Coated Gloves.