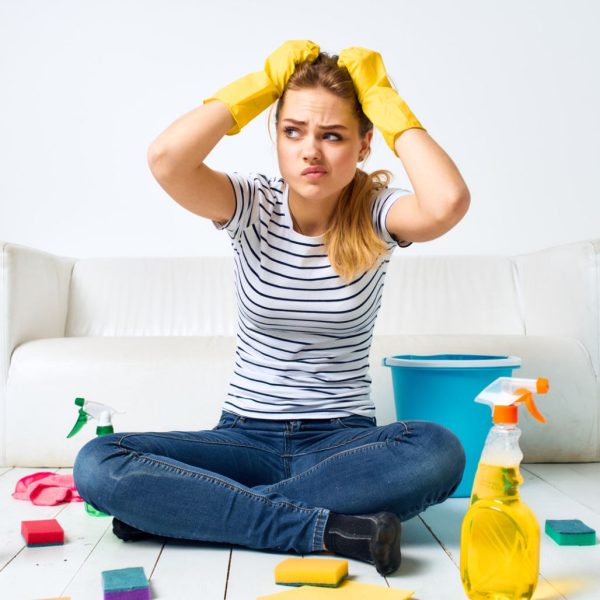 Introduction
Who'd have thought? Gloves, humble yet heroic, play an indispensable role in our war against grime and germs. To clean is to care – for our homes, offices, and bodies.
Ensuring safety and hygiene, gloves are the unseen vanguards of our cleaning routines.
This article, dear reader, aims to shed light on a particular breed of these custodians – disposable cleaning gloves. Rising in the ranks, they've captured the interest and market share, boasting features that, we'll see, make them quite a catch.
Understanding Cleaning Gloves: A Dive into the Realm of Shielding Hands
Before heading into specifics, let's hover on the edge, savoring the bigger picture. Cleaning gloves – why are they even a thing? An armor against the unseen enemy, they provide our hands, that do the dirty work, a refuge from the onslaught of harmful chemicals and a battalion of germs.
From combating caustic soda to the notorious E.coli, they stand their ground, shielding us from skin irritations, nasty rashes, and the dreaded risk of infections. Quite the braveheart, right?
But, hold your applause. Cleaning gloves aren't a one-size-fits-all affair. They march to the beat of two distinct drums – reusable and disposable. Reusable gloves? They're the marathon runners, built for the long haul, designed to be used, cleaned, and reused, time and again. Then we have the sprinters, the disposable gloves, quick, convenient, and crafted for a single-use scenario.
Two different breeds, each with their unique battle strategies. But we're setting our sights on the disposable gladiators for this exposition.
Disposable Cleaning Gloves: Why All the Fuss?
Disposable gloves, the underdogs of the cleaning world, have staged quite a coup in both residential and commercial cleaning arenas. How, you wonder? The answer lies in their no-nonsense nature. Imagine having gloves that ask for no upkeep. No washing, no drying, no maintenance. Just use and toss. Time-saving? Absolutely. Convenient? You bet!
And that's not all. These gloves are the hygiene heroes we all need. Sporting a new pair for every task puts a lid on the pesky problem of cross-contamination. Your bathroom germs stay in the bathroom, and your kitchen remains edible.
But there's a fly in this ointment. The environment. Most disposable gloves bid adieu leaving an ecological scar – they're not biodegradable. As consumers, we are the custodians of this Earth.
Our convenience and hygiene must not be built on the ruins of our environment. We must weigh our options, hunt for eco-friendly disposal methods, and strive for sustainable balance. The gauntlet has been thrown; will you take up the challenge?
How do you choose the best cleaning gloves?
Searching for the best disposable cleaning gloves feels like navigating a labyrinth. Fret not, as here are some essential considerations:
Material: Disposable gloves typically come in three main materials: latex, nitrile, and vinyl. If you have a latex allergy, opt for nitrile or vinyl gloves.
Size and Fit: Gloves that are too tight can cause discomfort or even skin problems, while too loose can impede your cleaning work. Look for brands that offer a range of sizes.
Durability: Not all disposable gloves are created equal. Some are thin and easily tearable, while others offer greater resilience. Look for gloves that can withstand the tasks you intend to use them for.
Sensitivity: Some gloves offer better touch sensitivity than others, which can be critical when handling delicate items.
Biodegradability: With the rising environmental concerns, choosing gloves that are biodegradable or made from recycled materials can be a significant step towards sustainable living.
Most cleaning gloves keep your hands safe from chemicals found in household disinfectants. Standard rubber gloves offer robust protection against common hazards.
Because disposable gloves are usually thinner than reusable varieties, they won't provide protection against the harshest chemicals, nor will they be able to handle intense scrubbing and abrasive tasks.
For most cleaning tasks, we recommend gloves thicker than 5.0 millimeters. Most prefer brightly colored gloves for cleaning, but any color works.
Are cleaning gloves reusable?
Yes, some cleaning gloves are indeed reusable. These gloves are typically made from thicker, more durable materials like rubber or silicone, designed to withstand repeated use, and often come with features such as longer cuffs for added protection or lined interiors for comfort.
However, they must be cleaned and dried properly after each use to prevent bacterial growth and contamination. While reusable gloves can be more cost-effective and environmentally friendly over time, they also require more care than their disposable counterparts.
Therefore, choosing reusable and disposable gloves will depend on your needs, convenience, and environmental considerations.
Top 5 Cleaning Gloves
Best Reusable Cleaning Gloves
Liberty 2870SL Latex Household Cleaning Gloves are ideal for various uses, including janitorial, dishwashing, and kitchen tasks. The natural rubber material protects your hands from contaminants and chemical hazards.
The latex material is resistant to acids, caustics, animal fats, detergents, salts, and general cleaning disinfectants and supplies. Simply wash off any hazards and use the gloves for months on end.
We found these waterproof cleaning gloves most beneficial for washing dishes and light cleaning tasks. These gloves are most suitable for household use, and customers generally get at least a month of service.
Because these gloves are sold in packs of 12, they offer excellent value for any household cleaning project.
Liberty 2870SL Latex Household Cleaning Gloves are ideal for light household and kitchen work such as scrubbing and dishwashing. 
AlphaTec® Solvex® 37-175 offers versatile hand protection for those needing chemical-resistant gloves. These gloves are packed with industry-standard certifications well above the requirements to protect you from common household cleaning chemicals:
ANSI A4 Abrasion Resistance
EN 420:2003 + A1:2009; Category III
EN 388 4101X | EN388 2101
REACH Complaint
EN 374 Biohazard Certifications | EN 374 Solvent Certification
The nitrile material is suitable for various applications: handling rough machined metal parts, equipment repair, painting or cleaning, handling incoming goods, opening draining pumps, and transferring liquids.
We recommend AlphaTec® Solvex® 37-175  gloves for those wanting the best cleaning gloves that protect their hands from harsh chemicals.
Best Disposable Cleaning Gloves
Imagine a glove that turns your hands into an armored force, ready to tackle any cleaning challenge. Enter Thickster Latex Gloves, the Hercules of cleaning gloves. These gloves offer unparalleled strength, robustness, and comfort, making cleaning tasks safe and surprisingly effortless.
Thickster Latex Gloves are all about strength. These gloves boast a whopping 14-mil thickness and are made with high-quality, heavy-duty latex. Yes, you heard it right! They are designed to withstand the toughest cleaning tasks, dealing with abrasive surfaces or harsh chemicals.
But don't let the 'heavy-duty' tag fool you. Despite their remarkable strength, Thickster Latex Gloves are a joy to wear. They are available in multiple sizes to ensure a snug yet comfortable fit for everyone. An added bonus? They're easy to don and doff, making your cleaning routine as smooth as possible.
These gloves are not just about protecting your hands. With a length of 12 inches, they offer extended coverage, ensuring your wrists and lower forearms are also shielded from potential splashes or contact with cleaning chemicals.
Meet Grabber Nitrile Gloves – the gold standard in disposable cleaning gloves. Designed to deliver superior protection, durability, and comfort, these gloves transform your cleaning chores into a worry-free and efficient task.
These gloves offer a comfortable fit and can be used as a base layer underneath reusable gloves or by themselves. Grabber gloves are powder-free, and latex-free to ensure a safe user experience.
The 6.0 mils nitrile rubber offers good barrier protection and minimizes the risk of exposure to harmful substances and bacteria. Better yet, these gloves come in high-visibility orange and dark black.
Step into the world of safe and efficient cleaning with Synguard Nitrile Gloves. Engineered for maximum protection and comfort, these gloves make every cleaning task a breeze.
Crafted from high-quality nitrile, Synguard Gloves are impressively resistant to punctures, abrasions, and various chemicals. Their robustness guarantees reliable performance in even the most demanding cleaning environments.
With Synguard Nitrile Gloves, you're not just equipped for cleaning; you're shielded, comfortable, and responsible. Trust in Synguard, and embrace a better cleaning experience.
Both household and heavy-duty industrial applications depend on the best cleaning gloves for the job. AlphaTec Solvex 37-175 Green Nitrile Cleaning Gloves and Liberty 28770SL are our top choices because of their reinforced, extra-thick rubber material and comfortable lining.
Depending on your needs, other gloves on our list will work too. Latex and nitrile gloves offer overlapping chemical protection, but most still prefer nitrile.