A cleanroom is an environment designed to minimize pollutants and maximize cleanliness.
How do these industries maintain a controlled environment and document every process?
It requires special equipment, accessories, and provisions to control various environmental parameters. To fix the issue, a range of stationary and documentation systems are manufactured to reduce contamination risks.
Cleanroom Documentation minimizes particle generation, but is just one piece of the puzzle. Read about other ways to reduce contamination in cleanrooms here.
---
6 Types of Cleanroom Office Supplies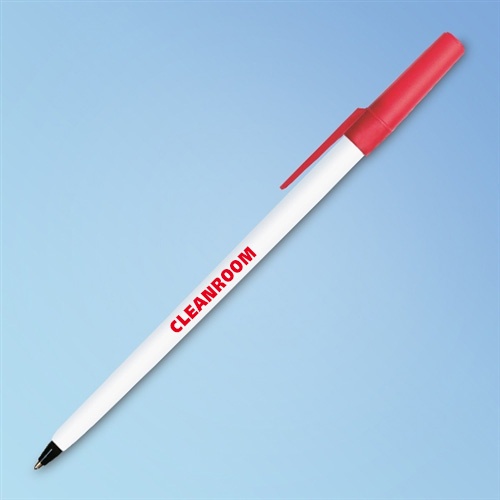 1. Sterile pens
It is recommended to use cleanroom approved pens for taking notes and carrying out all the writing-related activities. A sterile pen is special in a way that they obstruct particle generation and keep the critical environment safe.
You cannot just use any regular pen as they contain high sodium content which can lead to contamination. Therefore, use pens that are approved and specifically designed for these kinds of applications.
---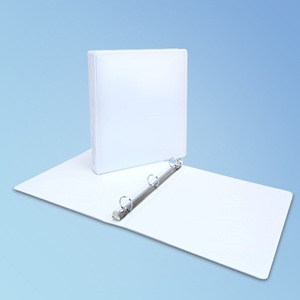 2. Cleanroom Binders
Designed for cleanroom equipment manuals, work instructions and operating procedures, cleanroom 3 ring binders are designed specifically to manage and organize documentation affairs in a cleanroom while preventing chemical exportation.
From cleanroom approved pens to clean room copy paper and ring binders, you can get all the accessories online. A cleanroom binder is constructed of white static-dissipative .75 gauge, high-density polyethylene.
Transparent poly pockets on front & spine allow identification sheet insertions. (A4 is 210 mm x 297 mm). Dividers/Binder Tabs are impregnated and coated with a polymer that obstructs particles from generating.
---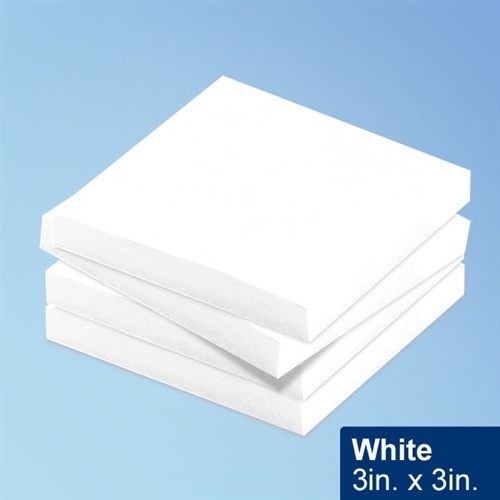 3. Cleanroom Sticky Notes
Jot down a quick thought or leave a message for a coworker without fear of introducing contaminates into a sterile environment thanks to cleanroom sticky notes.
Specially-formulated adhesive strip along the top edge for quick application on any surface. These sticky notes won't leave any residue or contamination behind.
Each note is made from a low-particulating cleanroom paper and is impregnated and coated with polymer to minimize particle generation. Prepackaged in a cleanroom environment so they arrive ready-to-use.
---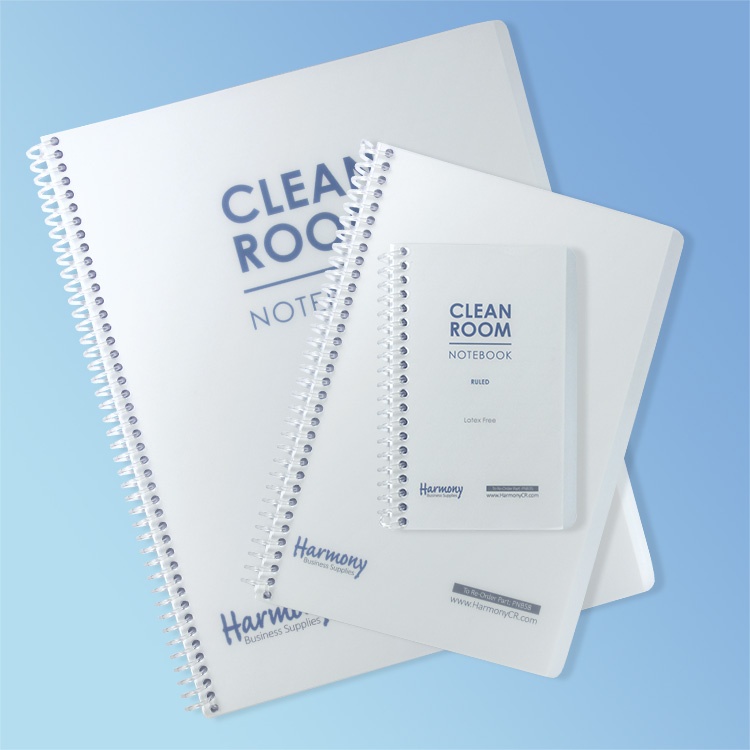 4. Cleanroom Notebooks
A cleanroom notebook has either a college-ruled or engineering grid layout, so you can choose the style that best suits your needs.
The paper of these notebooks is coated with a latex-free polymer formula to give you unparalleled durability, prevent ink bleed-through and minimize particle generation. Choose from 3 sizes so you can find the right fit no matter where you plan to use them.
---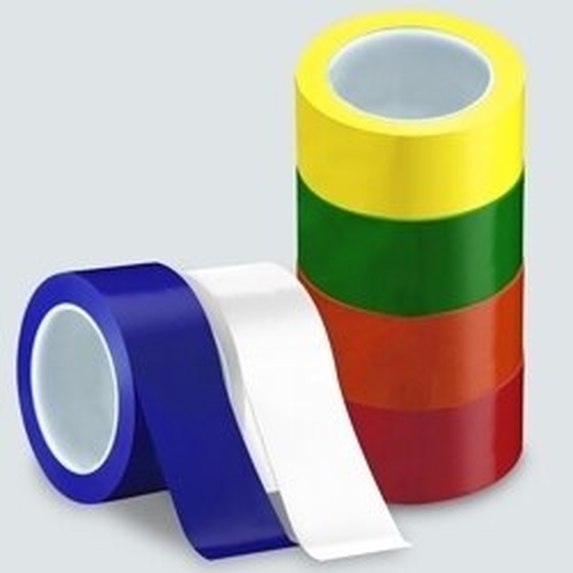 5. Cleanroom Tape
Different color tapes are useful to segment areas. Its low particulate Class 100 environment ensures a contaminant free product. Stick it, write on it, and rest assured you maintained your controlled. Color code your biotech lab with 3 Inch Cleanroom Tape.
---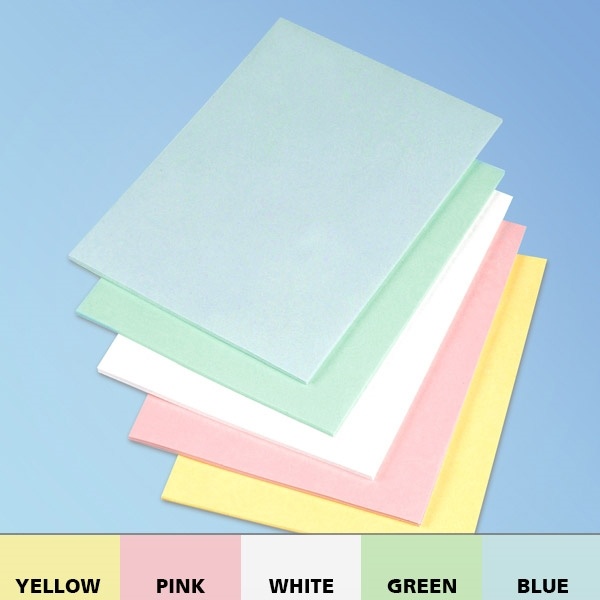 6. Cleanroom paper
In cleanroom operations, a large amount of information is exchanged. It can be equipment manuals, machine performance data, staff information, consultation notes, drawings, etc.
Sterile paper is special paper impregnated and coated with polymer formula that obstructs particulate generation.
Find latex free cleanroom paper here, with fast shipping and U.S. based product support.
---
Minimize Cleanroom Contamination
It is really hard to prove when a cleanroom is 100% contaminant-free. However, by observing strict adherence to defined procedures, room pressure requirements, and using appropriate cleanroom documentation you can minimize contamination risk. Using the wrong cleaning products and writing supplies contaminates the air of a controlled environment.
To maintain a cleanroom and provide training to personnel, a large number of records and documents are produced and managed. There must be an effective mechanism for creating, approving, and revising documents.
Administration is one of the biggest challenges that use paper for preparing and processing information. Once processed and approved, documents can be properly stored using cleanroom ring binders.
Clean Room documentation using papers and other simple accessories is practical and effective in many manufacturing environments. Paper-based cleaning documentation logs are organized in cleanroom ringed binders in the main operational areas where every staff member can easily access, manage, and audit information.
No matter the area where you keep information, make sure the information is easily accessible to those who document their tasks on regular basis.
---

---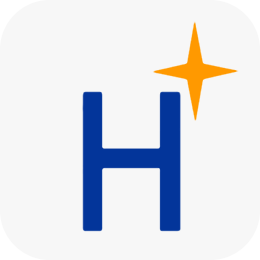 Justin Hines is an author at Harmony Supply Blog. With over a decade of experience working with cleanrooms, controlled environments, and industrial manufacturers, Justin Hines provides content to Harmony Lab & Safety Supplies.