5 Things You Need In Your Cleanroom
A cleanroom is a controlled environment where various products are manufactured. They are maintained practically in every manufacturing environment where small elements can badly affect the production process. Cleanrooms can vary greatly in complexity and size.
Industries such as pharmaceutical, life sciences, optics, semiconductor manufacturing, biotech, etc. use cleanrooms extensively.
How do these industries maintain a controlled environment and document every process? It requires special equipment, accessories, and provisions to control various environmental parameters.
The clean deal:
In an environment where airborne particles are filtered through sophisticated systems, it becomes infeasible to use regular writing or printing accessories as they can contaminate the environment.
Cleanroom Documentation is one of the important processes that require commodity items such as cleanroom copy paper, notebooks, approved pens, ring binders, etc.
It is important for you to review your requirements for approving and taking documentation items into the cleanroom.
Recommended cleanroom documentation accessories
It has long been established that traditional documentation accessories are the major sources of particulate contamination in a sensitive manufacturing environment.
Therefore, to fix the issue, a range of stationary and documentation systems are manufactured to reduce contamination risks.
Did you know…
In cleanrooms, even the accessories that are taken for granted must meet the strictest requirements.
Browse Cleanroom Documentation
Following are some of the basic and important cleanroom consumables and documentation items that are necessary to prevent contamination and develop a completely safe manufacturing environment.
Must-Have Cleanroom Documentation: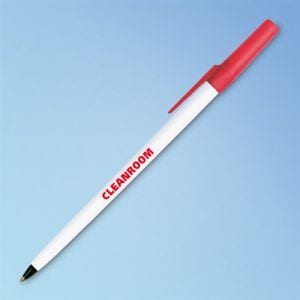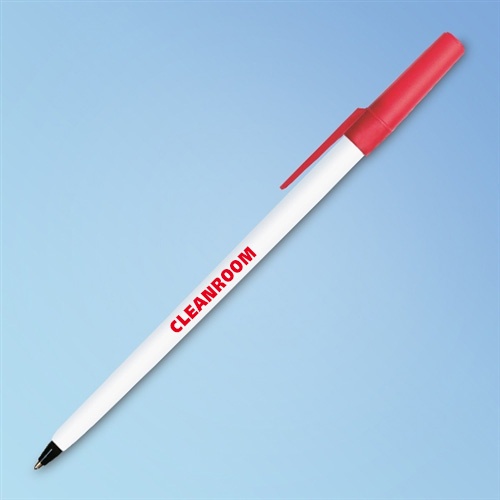 It is recommended to use cleanroom approved pens for taking notes and carrying out all the writing-related activities. These pens are special in a way that they obstruct particle generation and keep the critical environment safe.
You cannot just use any regular pen as they contain high sodium content which can lead to contamination. Therefore, use pens that are approved and specifically designed for these kinds of applications.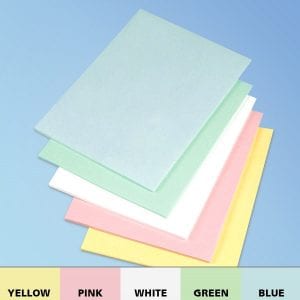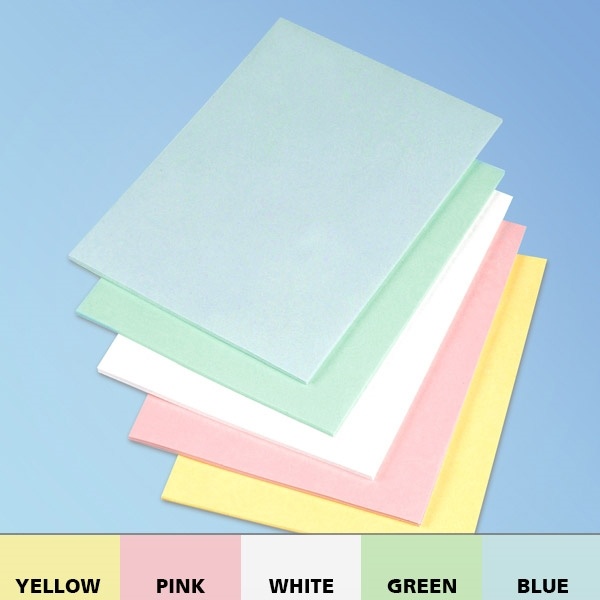 In cleanroom operations, a large amount of information is exchanged. It can be equipment manuals, machine performance data, staff information, consultation notes, drawings, etc.
You might be wondering:
What is clean room paper made of?
Cleanroom copy paper is special paper impregnated and coated with polymer formula that obstructs particulate generation. There are two major kinds of cleanroom paper: latex and latex-free.
Don't bring regular, contaminant-ridden copy paper into your cleanroom! Write, print, and photocopy in clean environments. Without worry of paper particle or pen ink contamination. Maintain your clean environment by using paper products made for cleanrooms.
Clean room paper specifications:
Suitable for use in Class 10 to Class 1000 (ISO class 4 to Class 6) cleanrooms.
Your writing and prints won't smear!
High opacity means good contrast.
Smooth heavy bond paper stands up to daily use.
Bagged in a cleanroom environment to retain quality.
Impregnated and coated with a latex-free polymer formula OR a latex coating.
Obstructs particles from generating when written on.
Available in blue, green, pink, yellow, and white colors (8.5"x11", 11"x17", or continuous paper).
Don't leave a mark on your clean record, use cleanroom documentation in your cleanroom!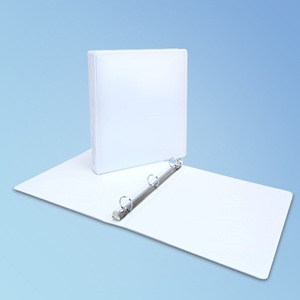 Designed for cleanroom equipment manuals, work instructions and operating procedures, cleanroom 3 ring binders are designed specifically to manage and organize documentation affairs in a cleanroom while preventing chemical exportation.
From cleanroom approved pens to clean room copy paper and ring binders, you can get all the accessories online. Cleanroom Binders are constructed of white static-dissipative .75 gauge, high-density polyethylene.
Transparent poly pockets on front & spine allow identification sheet insertions. (A4 is 210 mm x 297 mm). Dividers/Binder Tabs are impregnated and coated with a polymer that obstructs particles from generating.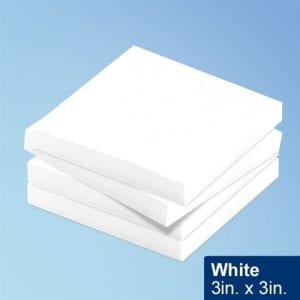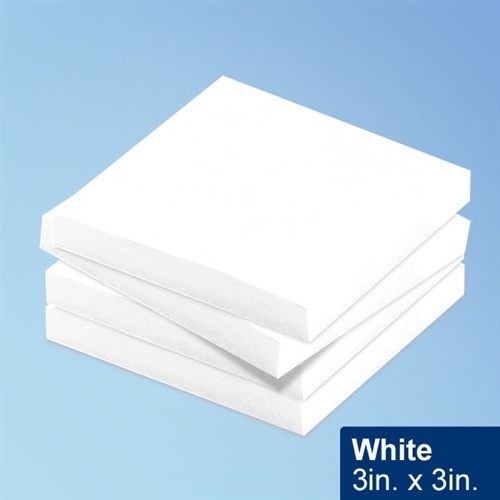 Jot down a quick thought or leave a message for a coworker without fear of introducing contaminates into a sterile environment thanks to cleanroom sticky notes.
Specially-formulated adhesive strip along the top edge for quick application on any surface that won't leave any residue or contamination behind.
Each note is made from a low-particulating cleanroom paper and is impregnated and coated with polymer to minimize particle generation. Prepackaged in a cleanroom environment so they arrive ready-to-use.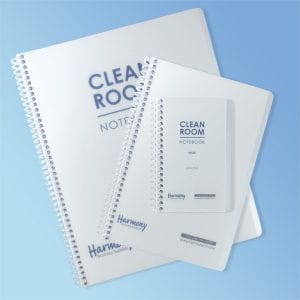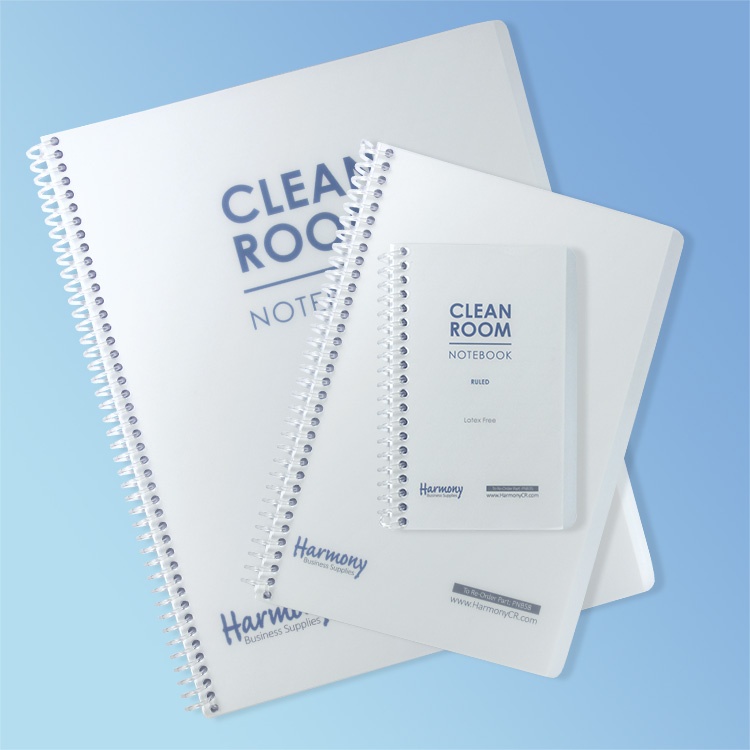 Cleanroom notebooks have either a college-ruled or engineering grid layout, so you can choose the style that best suits your needs.
The paper of these notebooks is coated with a latex-free polymer formula to give you unparalleled durability, prevent ink bleed-through and minimize particle generation. Choose from 3 sizes so you can find the right fit no matter where you plan to use them.
Contamination sources:
It is really hard to claim that a cleanroom is 100% contaminant-free. However, by observing strict adherence to defined procedures, room pressure requirements, and using appropriate cleanroom documentation you can minimize contamination risk.
There are a large number of factors and practices that can compromise the quality of your clean room environment.
Contaminants can originate from industrial cleaning products and writing supplies.
What's the bottom line?
Special writing materials such as cleanroom approved notebooks, pens, copy paper, and ring binders should be used to document various cleaning and other operational activities while inside controlled environments.
Who should perform documentation
Documentation should be performed by the staff members who actually carry out the cleaning activities right after the cleaning or disinfection tasks are completed. Most importantly, a documentation process must be accomplished using approved cleanroom pens and notebooks.
Challenges
To maintain a cleanroom and provide training to personnel, a large number of records and documents are produced and managed. There must be an effective mechanism for creating, approving, and revising documents.
Administration is one of the biggest challenges that use paper for preparing and processing information. Once processed and approved, documents can be properly stored using cleanroom ring binders.
Clean Room documentation using papers and other simple accessories is practical and effective in many manufacturing environments. Paper-based cleaning documentation logs are organized in cleanroom ringed binders in the main operational areas where every staff member can easily access, manage, and audit information.
No matter the area where you keep information, make sure the information is easily accessible to those who document their tasks on regular basis.
About us
Harmony Lab & Safety Supplies is a rapidly growing online supplier where businesses can get premium quality cleanroom documentation accessories such as cleanroom copy paper, cleanroom-approved pens and cleanroom safe notebooks at surprisingly low prices.
Our clean room documentation also includes cleanroom ball point pens, cleanroom tapes, clipboards, and 3 ring binders.
Call us if you are not sure what kind of products will be ideal for your working environment. You can visit our online store to browse and buy clean room documentation.