Disposable shoe covers are used in homes, hospitals, clean rooms and other industries. They are used by construction workers, food service personnel, plumbers, Doctors and Nurses, realtors, carpet cleaners and more.
The main purpose of Disposable Shoe Covers is to help prevent contamination.
In many hospitals, doctors and surgeons use disposable shoe covers when they enter the operating room; when they are done they just throw away the shoe covers. Similar practices are often involved in Industrial Clean Rooms. This whole process is conducted to keep the area pure and clean.
Just wearing shoes tracks germs into the area, it's safe and easy to use disposable shoe covers to keep sensitive areas clean.
The Three Main Types of Disposable Shoe Covers:
Standard Shoe Covers are made from spunbond polypropylene. These shoe covers are a good choice for critical environments, food handling, industrial mfg, construction and general maintenance. These are normally used in carpeted areas and in food service spaces. They help to prevent dirt, dust and germs from being tracked into the area and keep the area clean.
Reduce Slips! Non-Skid tread on the shoe cover soles provide extra traction and help to reduce falls. 100% spunbond polypropylene helps filter particulates for added contamination control in critical environments. Lightweight spunbound material makes these disposable shoe covers light, comfortable and protective.
Carpet cleaners, contractors and Medical Professionals all prefer to wear water resistant shoe covers. Seamless one piece design protects your shoes against liquids. Made from lint free polyethylene film, which is thicker than spunbond polypropylene for added protection. Low density polyethylene film keeps costs down while affording protection from water based liquids.
Why use Disposable Shoe Covers?
These days, disposable shoe covers are preferred over washable shoe covers. The main reason is that they are more hygienic as compared to washable shoe covers.
Studies have shown that even though you wash these shoe covers but still they are likely to have germs and bacteria. That could be very dangerous because these shoe covers are used in sensitive areas like operating rooms, cleanrooms, and food service areas. That's why it is better to be cautious.
The material used for making these shoes could be of polypropylene, polyethylene and a mix of both, Microporous, Tyvek and other flexible materials.
Disposable shoe covers are used in settings such as commercial, healthcare, pharmacies, bakeries, estate agents, cleanrooms and many other industries. Disposable shoe covers can be used for clinical or industrial purposes and are normally used for carpets, tiled floors, medical centers, hospitals, cleanrooms, and food service areas.
No matter which type or style of these shoes you choose, they are very helpful in keeping the dirt and germs out of your homes, offices, and industries.
The best part about these shoes is that they are disposable. You don't have to go through the process of washing them. Just use them and throw them off when you're done!
Not sure what type to disposable shoe cover to choose?
Get in touch with us and we'll be glad to assist you!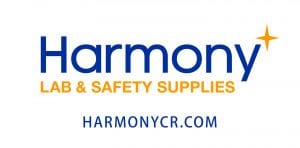 When it comes to Lab safety, one of the main considerations is that there must be a reliant barrier between personnel and the materials that they are handling. Glove boxes are an essential part of almost all experimentation and manufacturing industries. Nuclear Glove Boxes were first used in the 1940s for research of radioactive metals in…