Protecting Your Eyes
Isn't it great to be at your best in everything you do? Whether its work or leisure, it pays to have good eyesight. There's nothing like hours of diligent hard work at the machine shop with a project that's waiting for promising pay. Having good vision lessens the risk of injuries and unwanted accidents.
No doubt that you and I want to have the same great moments at work or play, but unfortunately there are some things that can get in our way, particularly with our vision.
Eye injuries in the work place are very common. Thousands of U.S. workers sustain job-related eye injuries every day! Choosing the right eye protection minimizes potential exposure to hazards and infectious diseases via ocular exposure.
Imagine not being able to meet a project's deadline because a smokey and dusty environment is making it seeing difficult seeing your work on a machine. Or, handling corrosive chemicals in the lab and you have no eye protection on? Can you even imagine medical professionals not using eye protection? Definitively not!
Reasons for Eye Injury
Dust, small particles, smoke, harmful chemicals and ocular diseases can all impact our vision. Chemicals and flying shards are just some of the hazards facing many modern workplaces. Healthcare workers, lab workers and janitorial staff are all prone to infectious diseases from eye exposure.
The 2 major reasons eye injuries/infection happen on the job are:
No eye protection was being worn
The wrong kind of eye protection was worn for the job
Some occupations that have a high risk of eye injuries/infection include:
Construction
Carpentry
Electrical work
Maintenance
Lab work
Health/Dental care
Welding
Good eye protection provides a barrier to infectious or dangerous materials getting in your eyes.
Proper eye protection can actually help enhance your performance, improve your eyesight given the right kind of lens, and prevent exposure to harmful particles and harsh chemicals that might permanently harm your eyesight.
All you need to do is to pick the right the right kind of eye protection for your activity.
Picking Proper Protection
Safety Goggles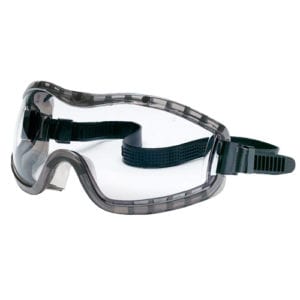 If you're in an environment where chemicals are being used, there is a risk of it splashes getting into your eyes. Choose the safety goggles with an appropriate and comfy fit. Also, chooses ones that that reduce fogging also known as anti-fog safety goggles.
Full-Face Shield Eye Protection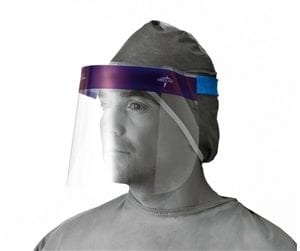 If you're in a machine shop, you need a full-face shields, particularly when you are welding. This will keep your entire face from getting exposed to welding heat, sparks and smoke. You can use face shields as well on pretty much any kind of work akin to that of welding or any that keeps your entire face exposed to harmful materials.
In a medical or dental environment, using a full-face shield offers the most protection. Full-face shields cover more of the face and offer more protection from liquids in medical and dental applications.
Safety Glasses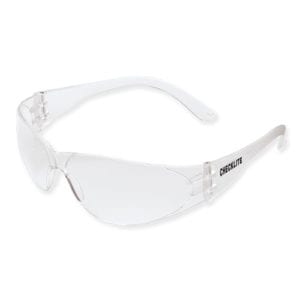 For anything else less risky at the workplace , you can simply opt for safety glasses to protect your eyes from dust and flying fragments and even give your eyes protection from direct UV exposure. Safety glasses are ideal for impact protection but less so for splash or chemical protection.
Use the right eye protection in unison with other Personal Protection Equipment (PPE) such as disposable gloves, isolation gowns, face masks and other items. Remember to opt for the right kind of eye protection either at work or play. You only get one set of eyes and you want to do your best to protect them.
Still not sure what you need?
Call our Harmony Supply Specialists (800 899-1255) to get just the right protection for your needs.