Forensic Swabs

Updated 12/1/16
No field requires as much precision as in forensic investigations. The data collected is a major factor in investigations, and how the data is collected plays a role in the accuracy of that data. DNA-Free and RNase-Free Forensic Swabs must cleanly and accurately collect samples while being certified DNA free and 100% sterile to avoid any cross contamination. Swabs are usually individually wrapped to stay fresh and to easily be transported after collection.
Forensic professionals rely on high quality swabs for clean and accurate sampling. Our collection forensic sampling swabs have been independently certified to be DNA-free at a threshold lower than any other swabs on the market today.
There are different types of DNA free forensic swabs to choose from, each with different specific focuses. Each swab features a soft, smooth, and absorbent tip. The swabs are manufactured to be medical grade and are ideal for crime scene investigations, buccal cell collection, and general specimen collection.
Large surface area for maximum cell collection
Ideal for swabbing the inner cheek and all buccal cell collection
Unique fiber structure is designed for maximum cell yield
Ideal for conditions in which sample size is limited
Manufactured with U.S. Pharmacopeial Convention (USP) grade cotton
Ideal for collection blood and buccal collection
A true multi-purpose forensic swab
We have a wide selection and sometimes picking out the right swab for the job can be a little challenging. If you have any questions about what swab is right for your application, please reach out to us and our product experts will be glad to help you!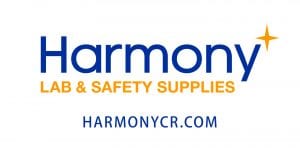 Discussion disabled.
In category:
Swabs
|
Tips
Tagged with:
buccal cell collection
,
buccal swab
,
cotton tipped swabs
,
crime scene investigation swabs
,
dna free swabs
,
flocked swabs
,
foam tipped swabs
,
forensic swabs
,
specimen swab
,
sterile swabs
,
swabs