Choosing the Right Disposable Gloves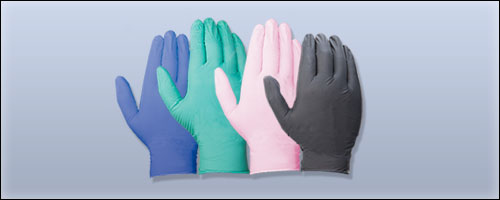 Employers are required by law to provide their employees with acceptable personal protective equipment (PPE). This is to ensure the employees' safety and minimize potential risk.
PPEs should be utilized in conjunction with a controlled work environment to complement each other and act as the final barrier between a hazardous chemical and an employee.
Gloves are a major part of personal protective equipment, but the sheer number of options can be daunting.
Below, we will break down the specifications of each glove type.
Many consider Latex Gloves to the be industry standard. It provides the highest level of touch sensitivity and dexterity allowing an extreme level of precision. Latex provides an optimal barrier against infectious material and biological contaminants.
Natural Material made from rubber

Comfortable, tight fit providing a normal level of touch sensitivity

Wearable for an extended period of time

Cost-effective

Strong, elastic, and puncture resistant
An ideal choice for those seeking latex-like attributes, but are allergic to latex itself. Vinyl gloves are designed with a loose fit making it more comfortable than latex. While still being extremely comfortable for long term use, vinyl gloves are designed more for short-term activities.
Less-expensive than latex gloves

Slightly loose fit, suitable for short-term tasks

Easy to put on

Medium-duty glove

Effective temporary barrier against biological contaminants
A latex-free glove that provides superior strength and protection. It's level of dexterity and touch sensitivity is slightly below latex. Nitrile gloves are excellent for highly demanding jobs due to its resistance to puncturing.
Highest quality latex replacement

Synthetic material, allergy-free

Naturally resistant to oil

Puncture-resistant, highly durable

Medical, food, and industrial applications
A low-cost, temporary barrier between hands and a material. Often used in the food service industry due to its cost-effectiveness. They are easily put on and taken off thus are perfect for temporary and short-term uses.
Loose design

Ideal for food prep

Light-duty glove

Most economic option
Offering the fit and feel of latex, they are still a 100% synthetic formulation (latex-free). They are more puncture resistant than latex while providing superior protection against corrosive chemicals. It offers an incredible grip in both wet and dry environments.
More elastic than vinyl

More puncture resistance than both vinyl and latex

Suitable for medical, industrial, and laboratory applications
The type of glove used depends on what level of protection is needed. Generally, thicker gloves provide greater chemical resistance even though thin gloves can be made to be as strong as their bulkier counterparts.
Gloves can be purchased in either powder or powder-free options. The power is usually USP cornstarch and acts as a lubricant in the donning process. This powder, through its reaction with latex, can cause latex allergies. This is where powder-free latex gloves and latex-free gloves come into use.
Medical gloves, otherwise known as examination grade gloves, are designed around the quality requirement of the FDA. Originally intended for hospital settings, they have seen use in other fields where a higher degree of protection is required.
The food service industry uses gloves designed for short-term use, such as the polyethylene material. Gloves are an essential piece in minimizing cross-contamination.
Industrial gloves are not regulated by any US government agency, however, the American Society for Testing and Materials does set standards which our gloves conform to.
Gloves in general typically last 3 years from the date of manufacture, if stored properly. Disposable gloves should be stored in their original packaging, away from extreme temperatures, and excessive dust, sunlight, and moisture.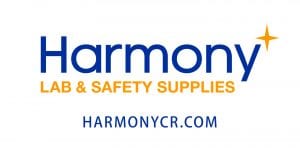 Discussion disabled.