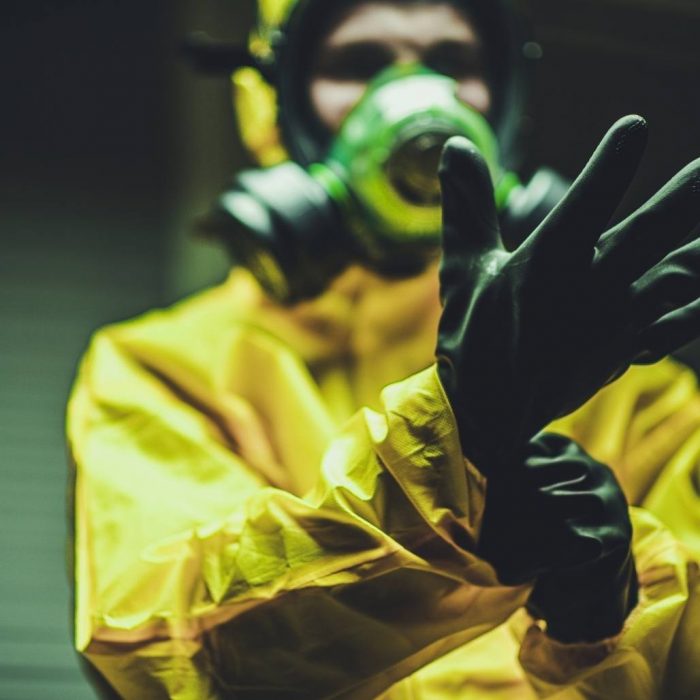 What HazMat Suit do you need?
Tyvek Coveralls provide protection against dust, debris, and liquids. If you need protection from chemicals and infectious hazards, then a TyChem hazmat suit is necessary.
TyChem was designed by Dupont for infectious and chemical hazards and was highly visible to the public during the Ebola crisis, as healthcare workers in Africa depended on TyChem for protection.
The Covid-19 crisis increased demand for TyChem suits, powered air purifying respirators, and other medical PPE. 
A full TyChem suit is not needed for light hazards and can be replaced by regular disposable coveralls or other disposable apparel.
How to Wear a Hazmat Suit Safely
Because Hazmat suits are designed for chemical and highly hazardous materials, donning the suit correctly is essential. Follow the video below for Dupont's advice on donning a suit correctly.
After coming into contact with a hazard, removing the suit without contaminating your clothing is vitally important. Washing your hands and disinfecting afterward is a good start. Dupont has further guidelines, including ensuring no part of your skin makes contact with infected material.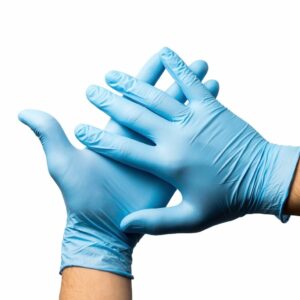 Disposable gloves in medical and cleanroom settings are single-use, but if used at home then, you may get away with reusing gloves.
Read More »