Large format digital printers (LFDPs) are the best tech-partners that you can have when it comes to high-quality printing business. They offer the best print outputs in their most vivid and clear state, in large and efficient formats. Lint free wipes are your secret weapon to keeping your printers at top performance.
Since large format digital printers benefit your business with both profit and reputation, you need to know how to work around large format digital printers, let alone care for them!
Wrong cleaning equipment = printing problems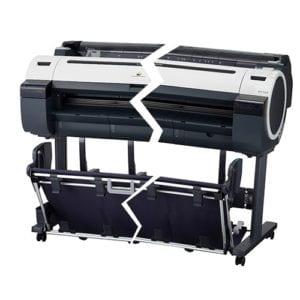 Did you know that one wrong move could jeopardize your entire printing business? Unknowingly, you could be using the wrong cleaning equipment that could lead to numerous printing problems, such as using industrial cleaning rags for cleaning inkjet heads. Here's why:
Large format digital printers are known to have delicate inkjet heads. Clean inkjet heads produce superb-quality prints, however, maintaining these inkjet heads means cleaning them, too.
Once you use industrial cleaning rags, it will shed fibers which would surely interfere with the inkjet heads' performance and thus putting the output's quality on the line.
All for a piece of cheap rag, it can cost you your business' efficiency and profit..
How to Avoid Printing Problems? Use Lint Free Wipes.
Don't worry. You can avoid these printing mishaps. All you have to do is invest in cleaning tools and materials that are worth spending your money on such as lint free wipes.
Prevention is better than cure, since you wouldn't want your printer inkjet to be factory serviced. That would cost more than a few pieces of lint free disposable wipes. Be sure to have them around your shop before it's too late!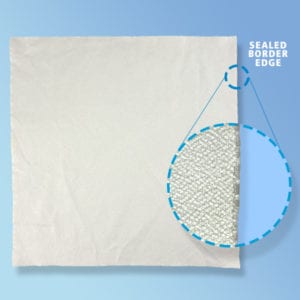 There are dozens of Lint-free Wipes to choose from in the market. Variety of them offer good cleaning quality. However, be smart enough to opt for the ones which have genuine and superb features.
Here's what you need to consider when opting for good Lint-Free Wipes:
Lint-free wipes should have durable microfiber quality which can easily remove particulates without shedding its own fibers.
It should be non-abrasive so as not to scratch or damage sensitive surfaces
It should be made from quality materials e.g., like continuous filament polyester wipes and 30% Nylon with sealed edges.
You can also consider keeping lint-free swabs on hand for detailing and cleaning those hard to reach places.
Having the right lint-free wipes around for your printer's preventive maintenance is one way to guarantee the prolongation of your printer's shelf life. As a result, you'll get to enjoy the profit of your printing business as you continue to produce printing outputs for your clienteles with the best possible resolution – all thanks to lint-free wipes.