Prevent DNA Specimen Degradation by Choosing the Right Swabs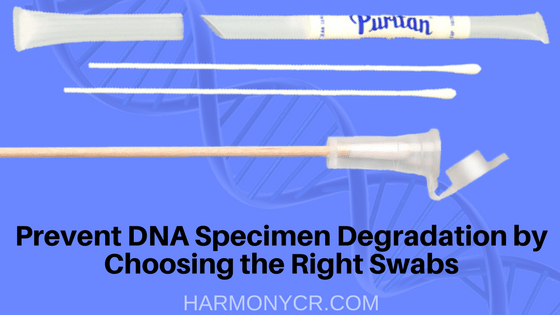 How Choosing the Right Materials Can Prevent DNA Specimen Degradation
Whether for genetic testing or another application, preserving DNA integrity through all steps of the handling process is essential to avoiding potential errors, which can be costly and time-intensive to correct. The most effective way to proactively avoid DNA specimen degradation is selecting the right tools for your needs.
There are a few types of media transport systems available, but before you can determine the best option for your needs, it may be helpful to consider the following questions:
Are you going to prepare the DNA for examination immediately after collecting it?
Will the specimen be stored for use in the future, and if so, for how long?
Do you expect to ship the DNA specimen to an offsite processing lab? If so, what is the anticipated time frame between collection and examination?
Most importantly, the main objective is to minimize the amount of degradation that your DNA specimen undergoes. The more time between collection and processing that passes, the more measures you'll need to put in place to preserve the sample. Additionally, moisture is another degrading factor, so preventing increased moisture levels is  essential.
Bearing these factors in mind, here are some products you should consider n your DNA transport system:
Dry-Tip Swabs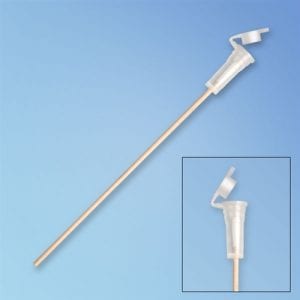 Swabs are the first tool used in the specimen collection process, and they play an important  role in maintaining the integrity of your samples. As such, it's important to select the right type of swab to keep DNA protected. It's best to select a sterile dry swab, because again, keeping moisture at bay is important for safeguarding your samples.
If you're transporting the specimen and don't plan to use a preservative solution, it's ideal to allow the swab to air-dry before preparing it for shipment. As long as the environment is kept at a suitable temperature and humidity level, 30 minutes of drying time should suffice.
Depending on your application, you may also wish to consider a cap to prevent DNA contamination.  Puritan offers many swabs with the the cap built in.  These swabs are called Cap-Shure® and feature an aerated tip protector over the swab tip to help the drying process and protect the specimen.
Dry Transport Tubes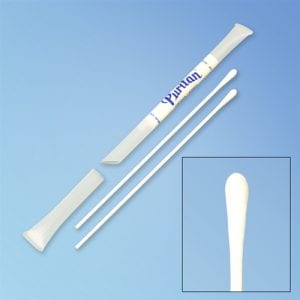 Another option for keeping your swabs protected against cross-contamination is using plastic transport tubes. The swab attaches to a cap and is inserted into a tube, much like a test-tube.  A label affixed to the outside of the tube allows for data to be written about the specimen collected.  Dry Transport Swabs include their own transport tubes for safe travel and are available with different tip materials such as calcium alginate, cotton, flocked, foam, polyester, and rayon.
Whichever option you select, Harmony Lab & Safety Supplies has all of the right products to help you handle and transport DNA specimens as efficiently as possible. You can view their vast array of options online now, or get in touch with a product specialist for more information.
Discussion disabled.
In category:
Calcium Alginate Swabs
|
Diagnostics Swabs
|
Dry Transport Swabs
|
Sterile Swabs
|
Swabs
|
Tips
|
Wood Shaft Swabs
Tagged with:
dna swab
,
dry swabs
,
dry tip swabs
,
dry transport swabs
,
dry transport tubes
,
specimen collection swabs
,
specimen degredation
,
sterile dna swabs
,
sterile dry swabs
,
sterile swabs
,
swab testing