🌟Customers Love These Products🌟
---
✔Reduce the transfer of germs and contamination. Protect yourself and others by using a face mask.
Non-Medical Grade Masks
A face mask covers the user's nose and mouth. It may not meet medical grade filtration efficiency levels. Above all, masks must be worn properly to perform. The CDC found that for a mask to be effective it must completely cover your nose and mouth. Next, the mask should fit snugly against the side of your face without gaps. For mask wearers with glasses, a nose wire limits fogging while ensuring a proper fit.
The CDC recommends the user to dispose of your mask after each use. Disposable masks do not provide protection from small airborne droplets. But, the masks protect others from the user's respiratory emissions.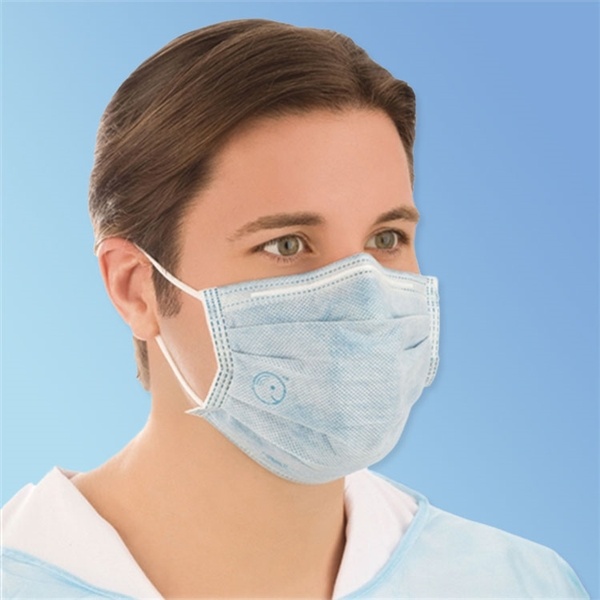 ---
Cotton ear loop face masks that you can wash and reuse. A sewn-in filter can step up your protection. Washable cloth masks are the gold standard for everyday wear. They are comfortable, affordable. Unlike N95s, cloth face masks do not need a proper fitting. Form-fitting cloth masks are an economical choice for face protection to prevent contamination. Harmony masks provide 2+ layers of protection while maintaining breathability.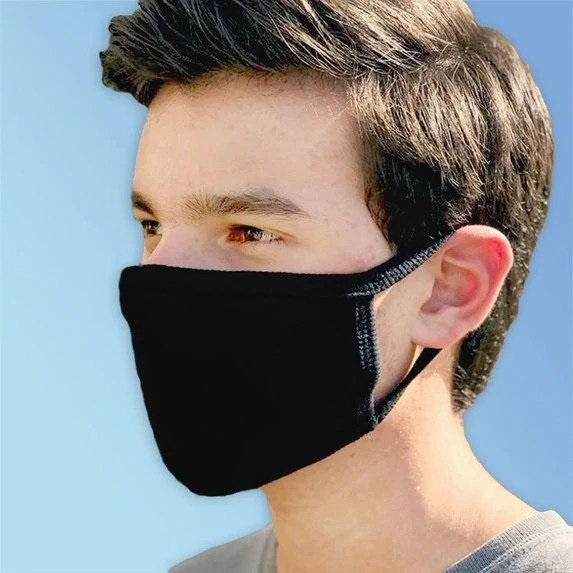 ---
A face shield protects the user's eyes and face from liquid splashes. The user situates the shield at the crown of the head. The plastic covers the user's eyes and face. Because disposable masks are not form fitting, they leak air. A face shield can ensure you are protected from the faults in a disposable mask.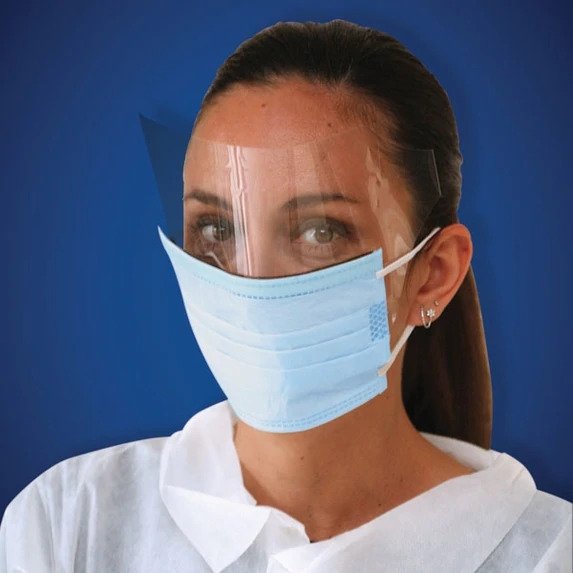 Medical Grade Masks
A mask that provides a physical barrier to large droplets and respiratory particle. Most do not filter out small particles nor provide a fit that prevents leakage. Surgical masks provide advanced bacterial filtration efficiency. Curad Germ Shield Face Masks provide >99% filtration efficiency. This enables them for use by medical professionals. An Anti-Fog foam strip provides comfort and prevents eyewear from fogging up. The mask meets Class I or Class II flammability tests. Generally, medical grade masks should only be worn by medical professionals.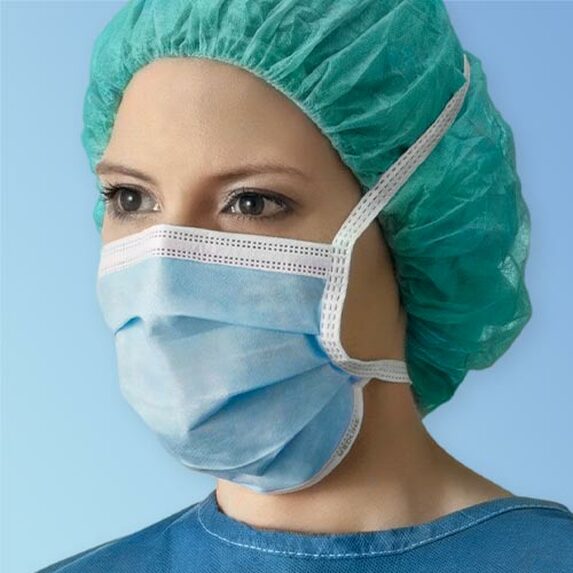 A disposable half-mask filtering facepiece respirator that covers the user's airway. The N95 filters 95% of airborne particles. NIOSH-approved face masks must filter at least 95% of particulate matter. The CDC offers guidance on choosing between an N95 and Surgical N95, for example.
If an N95 is out of stock, you may be tempted to buy an R95 or P25. N, R, and P reference the masks resistance to oil. N is the least resistant whereas P is the most. For most settings, oil resistance may not be a deciding factor.
Some masks have an exhalation valve. These are not used in sterile settings.* However, consumers will find them to be more comfortable. Without such a valve, moisture can build up and cause discomfort.
A respirator mask is a must-have personal protective equipment in many professions. To ensure medical professions have the tools they need, N95s are reserved for them. Wearing a N95 respirator serves as a contamination protection against a number of harmful pathogens and airborne particulates, droplets, and aerosols that can cause serious illness.
If an N95 is both cleared by the FDA and NIOSH then they qualify as "Surgical N95 Masks." These respirators must filter out more than 95% of particulate matter. In addition, the masks have an acceptable level of fluid and flame resistance. Surgical N95 masks provide the highest level of protection. Particularly worn by Healthcare Providers (HCP) during procedures to protect both the patient and HCP from the transfer of microorganisms, body fluids, and particulate material. Due to global supply shortages, Surgical N95 masks are reserved for healthcare professionals.
---
KN95 masks provide medical grade protection for consumers. Four layers of material provide 95% filtration efficiency. Similar to the N95, the masks are filter liquid aerosols without being oil resistant. The CDC does not regulate KN95 masks so caution must be used by the consumers. Not all KN95 masks are created equally. Lax manufacturing standards can cause KN95 masks to underperform. To ensure you purchase a KN95 that performs well, ask your supplier for test results. Harmony Lab and Safety sells KN95 masks that are made in the USA. Our masks provide comparable protection to N95 respirators.
You can wear the same KN95 respirator for approximately eight hours of use. Dirty environments may degrade mask's filtration system quicker. To ensure you do not get infected when removing and replacing the mask, never touch the outside of the respirator. To learn more, look at our guide on How to Wear a Disposable Face Mask properly.
---
Make sure to get the right kind of face mask or respirator for your needs. Wearing the wrong kind of protection can be like not wearing any at at all. Need help? Get in touch! We'll be glad to assist in your selection.