Sontara® Multipurpose Shop Towels bring the same quality as Sontara® Wipes. Aerospace Grade wipes manufactured to be durable, snag-free. Their low lint design ensures a broad range of applications. Read more about Sontara® Wipes
Did you know Sontara® Multipurpose Shop Towels are produced with the most advanced proprietary technology. Powerful water jets weave the fabric together while purifying the material. The results are high-performing, ultra-clean, low-lint wipes and towels. All without any binders, chemicals, or adhesives to contaminate your work! Sontara® towels and wipes are the only choice if you're looking for quality and high performance.
Shop Towels That Wow
Sontara® Multipurpose Shop Towels trap and remove solvents, greases, and dirt! Oil, paint, and resin don't stand a chance. Moreover, these wipes are also great for scrubbing away built-up carbon. It cleans without damaging the surface.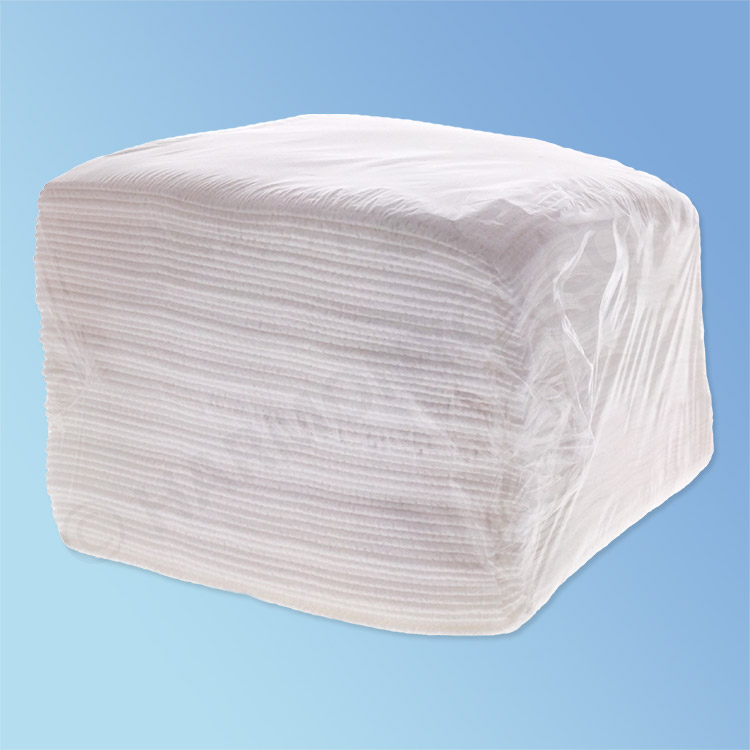 Disposable and economical. Throw them away when you're done. Eliminates your laundry costs and minimizes cross-contamination.
Sontara® Multipurpose Shop Towels Never Snag
Wipes away most anything, even the competition! Get the job done right and fast at an affordable price with Sontara multipurpose shop towels wipes.
Applications Beyond Aerospace:
Maintenance Bays
Mechanic Shops and Garages
Facilities
Non-Cleanroom Production Lines
Manufacturing
Food Processing Equipment
Hauling
Boats
Trucking
Farms and Tractors
and so much more
Towels with Trapping Texture
The textured crepe design gives maximum scrubbing power. The spunlace polyester and cellulose fabric traps all grime. For sensitive applications, they're non-abrasive. No wonder they are the wipe of choice for Aerospace. They will never scratch your projects. No contaminants stand in your way with Sontara® Multipurpose Shop Towels! They come pre-folded in quarters. Unfolds to a length of 12" and width of 13". Ideal size for any task.
Pro Tip: Fold your wipes for the best performance. Wipe in ¼ folds, or halves. This lets you use more wiping surfaces and layers of absorbency, so you get the most out of your wipes. Careful not to cross-contaminate in sensitive areas. If your wipe is full and dirty, grab another one!
Try out Sontara Multipurpose wipes on your next shop job.
You'll see and feel the difference!
Debri-trapping texture and strength by design
Scrubs away built-up contamination without damaging surfaces
Ultra-clean from the start
minimizes cross-contamination by being disposable
Great for cleaning equipment, facility maintenance, production areas, lab operations, and more!