Shields could be the answer for some professionals who require more protection from Coronavirus.
Face Shields are a growing part of hospital protocol, and some infectious disease professionals are calling for greater adoption outside medical settings.
How do Face Shields protect from Coronavirus?
Unlike face masks that protect the nose and mouth, shields may also keep the virus from entering through the eyes.
The new coronavirus spreads mostly through droplets expelled from an infected person coughing, sneezing, or talking. A shield cover the eyes, mouth and nose; the areas of potential infection. Shields cover more of the face than masks, so infected droplets are less likely to land anywhere near your eyes, mouth or nose.
Face Shields protect against Infectious Droplets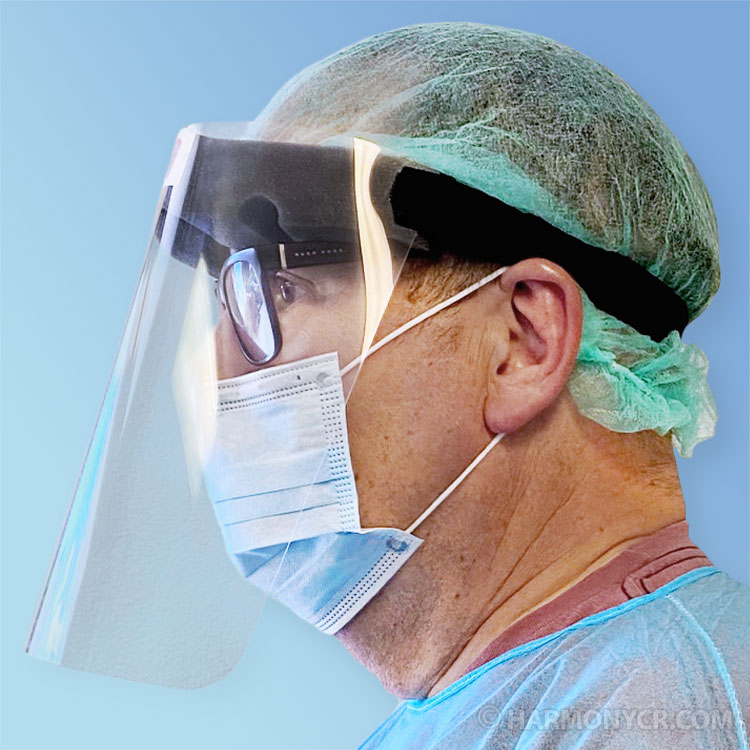 Shields block droplets, which are larger particles that drop to the floor due to gravity, but not aerosols, smaller particles that may linger in the air when exhaled during a dental procedure or intubation.
A face shield can be a good option for additional coverage. Eye protection could result in a large reduction in virus infections and provides additional protection to mask wearers. In health care settings, eye protection has shown to reduce risk compared with no eye protection, but more evidence is needed.
Shield Shift: PPE usage moving from Masks to Shields … and here's why:
Shields alone are widely thought to be just as effective in preventing an infected person from infecting others. Though guidance is offered to use face shields in conjunction with face masks until more research is available. Droplets can go out the side of shields and risk infection.
Face Shields can be easier to wear for prolonged periods, especially for those with breathing problems. Shields can help stop the outbreak, and are less restrictive than face masks.
It makes sense to pair shields with masks for added protection for medical professionals, first responders, service workers, personal trainers, barbers, dentists, and others who work closely with people.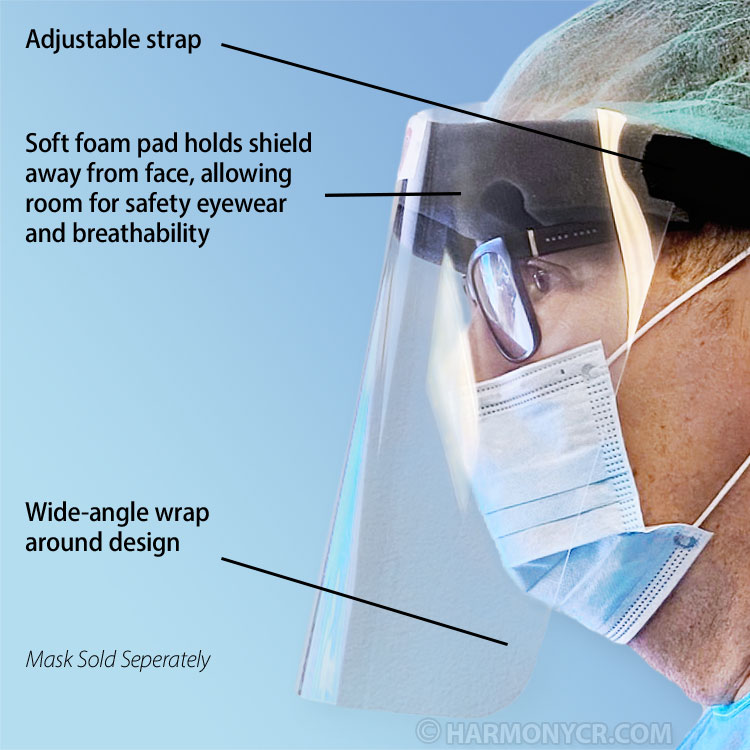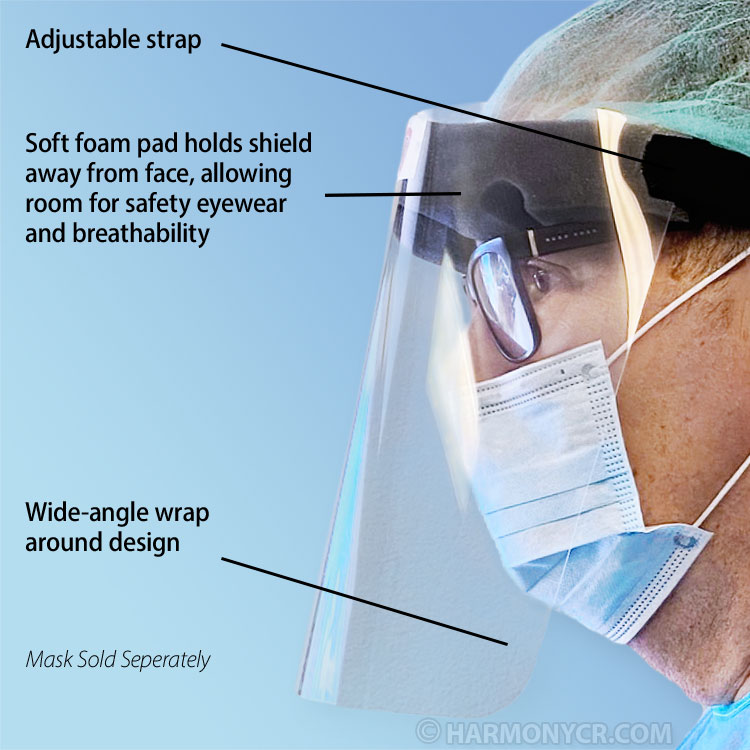 How to choose the best Face Shields:
Waterproof, clear plastic material
Shield extends below the chin and reaches to the ears

Ideally a wrap-around design to minimize exposure out the sides

Fits without gaps at the forehead
How to safely use and handle Coronavirus PPE
Properly taking off personal protective equipment is key to preventing infection. 
Use clean or new masks and shields each time. 

Properly handle and dispose after use. 

Remove shields without touching the plastic.
Remove face masks without touching the filter.


Disinfect your hands

Use soap and water and scrub for 40 seconds.


Clean and Store

If reusable, clean with disinfectant spray, alcohol wipe, or rinse with soap and water before putting it away in a place where it cannot get contaminated.