What are purple disposable gloves used for?
Purple medical gloves provide the highest barrier protection from bacteria, viruses, chemical hazards, and procedures with a high fluid exposure risk. Kimberly Clark's Purple Exam Gloves offer chemotherapy protection per ASTM D6978-05 guidelines. The superior quality material exceeds the ASTM 2.5 standard for defects. These gloves are 6.0 mil thick, ensuring yourself against rips and tears during exam procedures.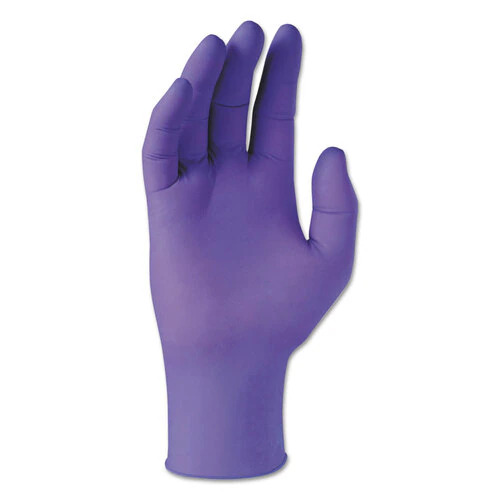 Are purple gloves resistant to chemotherapy drugs?
Purple Nitrile Exam Gloves protect against chemical hazards common in cancer treatment centers. They have been tested against 14 chemotherapy drugs per the ASTM D6978-05: Standard Practice for Assessment of Resistance of Medical Gloves to Permeation by Chemotherapy Drugs.
Kimberly Clark's purple gloves have also been tested against common chemicals in medical offices.
Quality Standards
Kimberly Clark's Purple Nitrile Exam Gloves have an AQL of 1.0 for critical defects. This means that they exceed the ASTM 2.5 AQL standard. Purple gloves are significantly less likely to have critical defects than generic brand exam gloves or gloves that only meet the ASTM 2.5 AQL requirement.
Suitable for use in Medical Applications, including chemotherapy and when there is a high fluid exposure risk
Suitable for people sensitive to natural latex because the glove is 100% latex-free
Material resists viral penetration with 6.0 mil thick exam grade nitrile
Medical Application Considerations
Purple gloves are suitable for environments regulated by OSHA or NIOSH standards. The Oncology Nursing Society (ONS) encourages using exam-grade nitrile that protects workers from chemotherapy drugs (Chemotherapy and Biotherapy Guidelines and Recommendations for Practice 2005). Additionally, nurses find wearing half-finger nylon gloves underneath their purple nitrile exam gloves provides exceptional comfort.
Not formulated with latex rubber. Nitrile is a 100% latex-free alternative. Reducing the potential for allergic reactions and discomfort.
Powder-free gloves are known to reduce skin irritation among health care professionals.
6.0 mil thick nitrile resists degradation and provides maximum barrier protection.
Guidelines for Use
Exam gloves should be worn for all applications that come into contact with chemotherapy drugs, bodily fluids, infection hazards, bacteria, and bodily fluids. Because of the toxicity of chemotherapy drugs, special care must be taken when removing medical waste. Ensure that chemotherapy waste is segregated from other medical waste. OSHA recommends changing gloves every hour when working with cytotoxic drugs.
If double-gloving, ensure one glove is worn underneath your cuff, and the other is over your cuff. This maximized protection and minimized the risk of fluid exposure.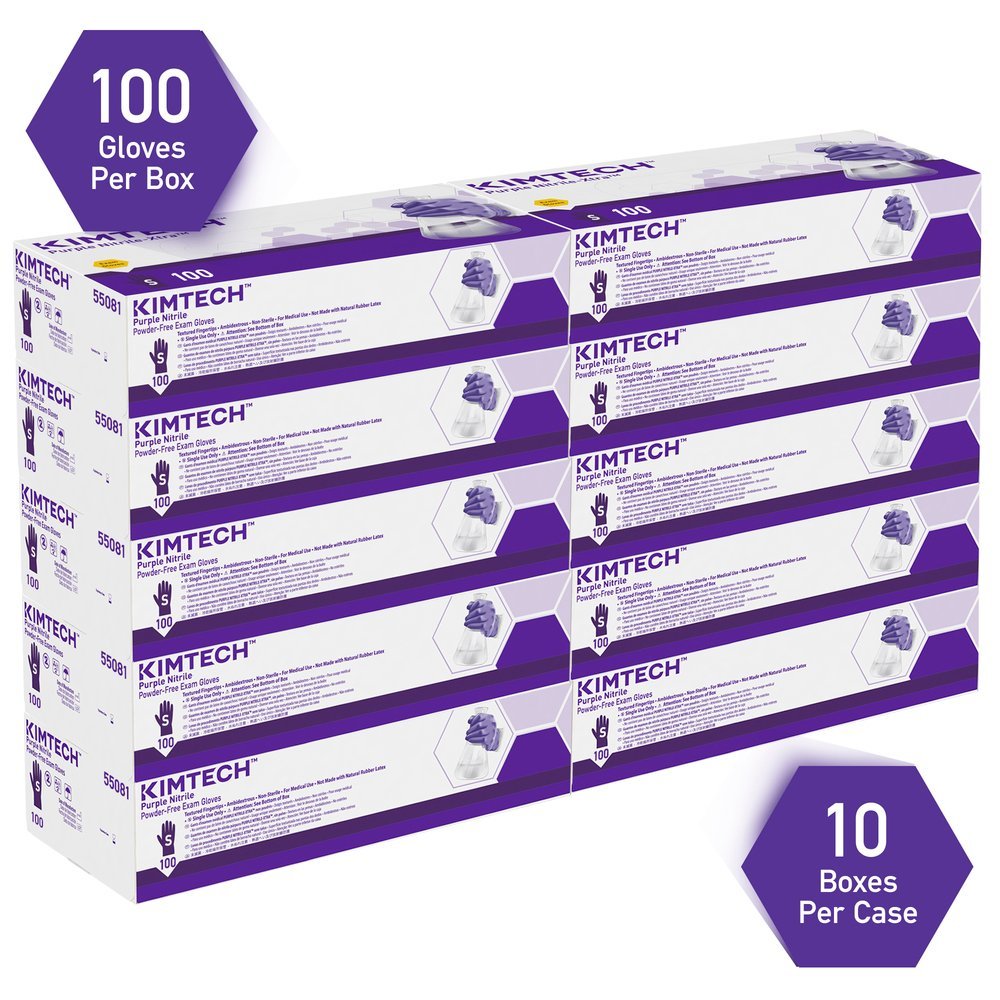 Where can you buy purple exam gloves?
Ensure you buy your gloves from a trusted source with verified sourcing information. Listings online can be deceiving. Be sure to check the feedback of any store you visit. Businesses can request a quote and take advantage of bulk pricing on gloves and other medical supplies.