Best Disposable BBQ Gloves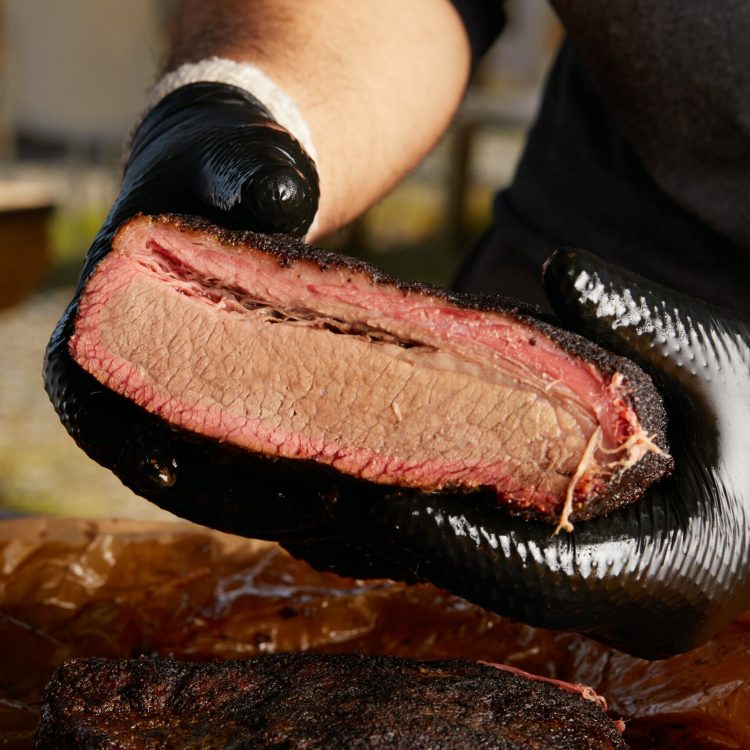 Whether you're a beginner or seasoned pit-master, you'll appreciate having the best BBQ gloves available. Protect your hands and your food with food grade black nitrile gloves.
How Do You Choose the Best Disposable BBQ Gloves?
Disposable bbq gloves protect your hands and food from debris and other hazards. When you need to rub down your meat with seasonings, spices, and rubs, use disposable nitrile gloves. Nitrile acts as an effective barrier between your skin and raw meat, which can assist in preventing food-borne illnesses and limit the spread of bacteria and microorganisms. 
Nitrile is an ideal material for disposable bbq gloves because of its puncture and abrasion resistance, meaning it won't tear or rip while at work.
If you operate a bbq business or food service operation, disposable gloves are probably already standard. Disposable food service gloves made with polyethylene might be too thin and flimsy for involved tasks but can be helpful when serving your bbq to your customers or family and friends.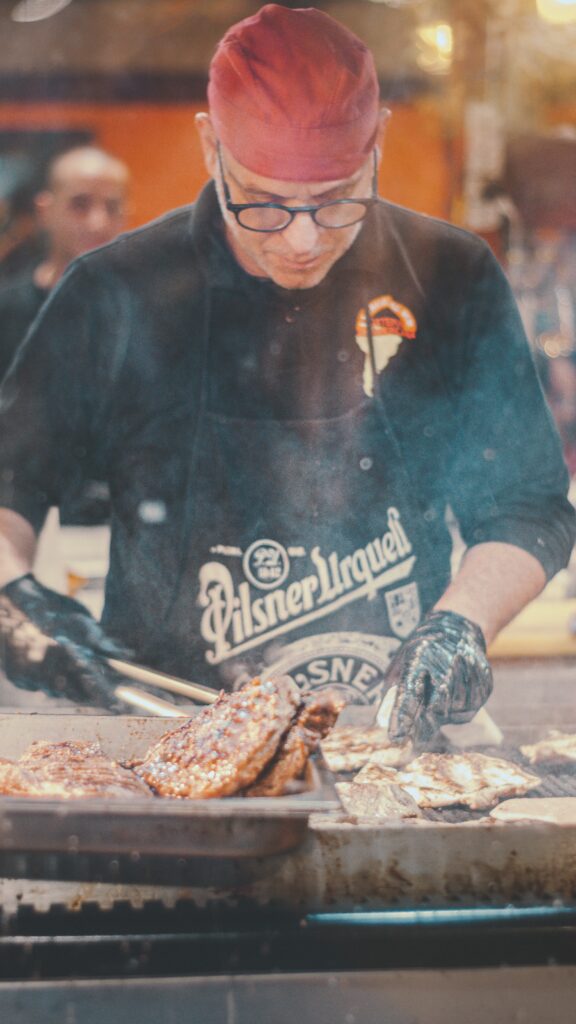 The 3 Best Disposable BBQ Gloves on the Market in 2022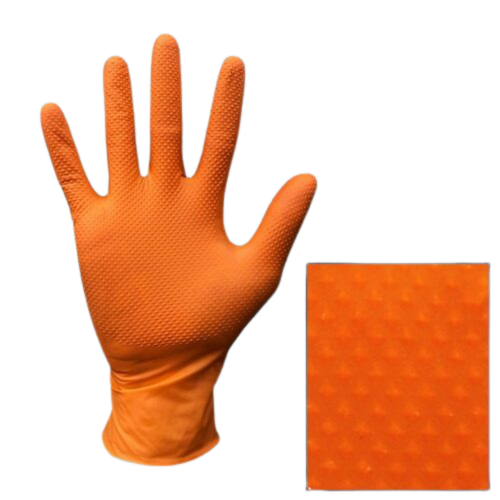 Grabber orange nitrile gloves are ideal bbq gloves because of their consistent quality, abrasion resistance, and material comfort. These food-safe gloves are perfect for your bbq at home or commercial kitchens. 
Grabber gloves have a superior grip and texture for precise tasks and tactile feedback.
These gloves are 100% powder free and latex free and free of common allergens. Stay safe and sanitary around your bbq with Grabber Orange Nitrile Gloves.
Conclusion
If you need disposable BBQ gloves for home or commercial use then try Grabber Orange Nitrile Gloves.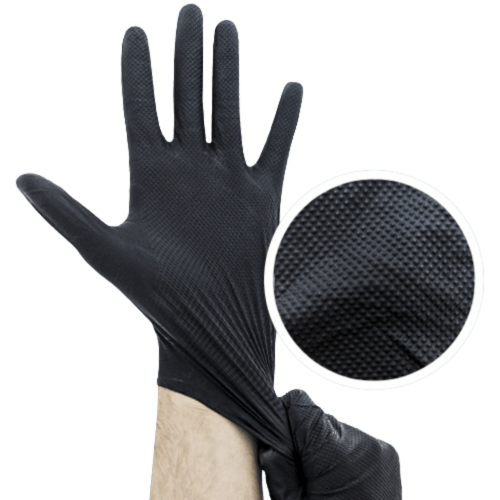 Grabber Black Nitrile Gloves have all the same benefits as Grabber Orange Nitrile Gloves but with the covert black color.
You'll love these because the black nitrile naturally hides stains caused from your famous homemade bbq sauce.
These food-gloves are safe and approved for use in commercial and home kitchens. The superior grip, fit and feel will instantly elevate your BBQ experience.
Conclusion
Try Grabber Black Nitrile Gloves if you prefer black BBQ gloves and need the protective qualities of nitrile rubber.
Get the best black BBQ gloves on the market with Grabber Black Nitrile Gloves.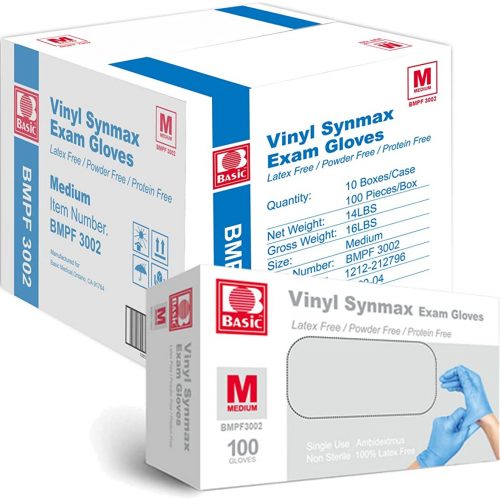 Do you need basic protection? These Basic Nitrile/Vinyl Blend Gloves offer basic protection at an exceptional price. You can get disposable bbq gloves for half the cost of comparable nitrile gloves. 
Nitrile/Vinyl blend gloves are suitable for light-duty, basic BBQ tasks. You can expect these gloves to perform half as well as nitrile gloves.
Because the material is a blend of nitrile and vinyl, you get the comfort and feel of nitrile at the cost of vinyl gloves.
Conclusion
Grabber Orange Nitrile Industrial Grade Gloves are heavy duty with a diamond embossed grip for tough tasks.
Easily visible in low light conditions, mechanics like them for use within engine bays and tight spaces. The material protects against petroleum products.
Plenty of strength for most tasks, you wont be disappointed with Grabber disposable nitrile gloves.
Basic Medical Nitrile/Vinyl Blend Gloves, Medical Grade Nitrile/Vinyl Rubber
These Vinyl/Nitrile blend gloves are a good choice for those with Latex allergies or if you frequently change gloves.
Ambidextrous. Fits either hand like a glove.
Powder Free Vinyl Blend Exam Gloves are easy to don and go on faster than other materials.
Non-Sterile. Meets FDA requirements for medical applications. 3.2 mil thick glove keeps you safe.
Choosing the best bbq gloves is simple. We think nitrile is the best material for bbq gloves due to its comfort and dependable protective barrier.
If you want black gloves then choose Grabber Black Nitrile Gloves and if you want to get the most cost effective gloves then choose Basic Nitrile/Vinyl Blend Gloves.