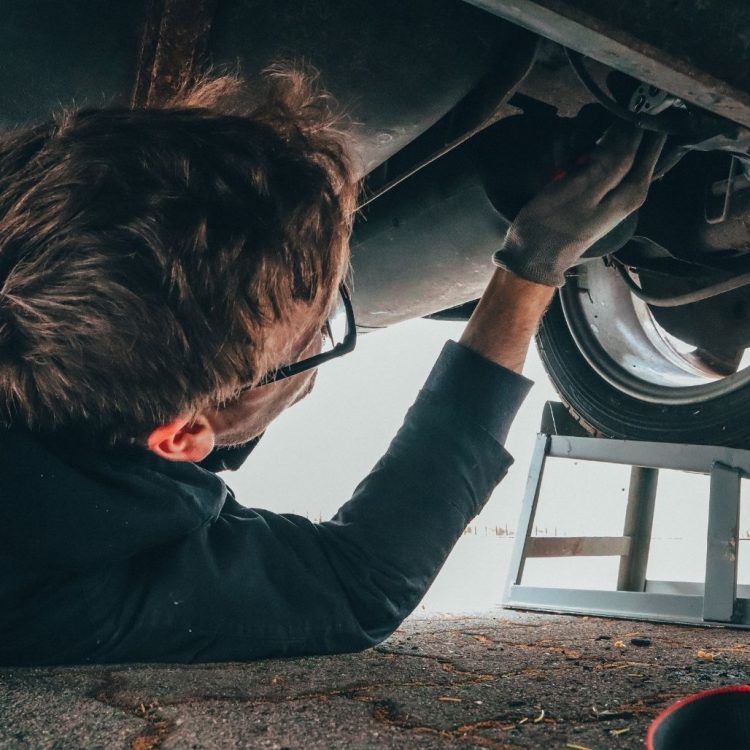 If you've worked on a car before you'll benefit from gloves ready for heavy-duty jobs with textured fingertips for a better grip. Get the best mechanic gloves and don't let your protective equipment get in the way of a job well done.
Whatever you need mechanic gloves for, we have you covered. We've reviewed dozens of disposable nitrile, disposable latex, and reusable mechanic gloves and distilled it down to the best. Look for what you need in the table below and click the relevant links to see our reviews.
The 11 Best Mechanic Gloves on the Market in 2022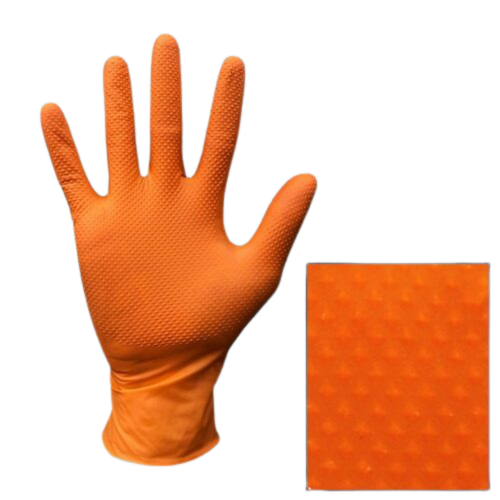 Do you need heavy duty, industrial grade disposable nitrile gloves? Get Grabber Orange Nitrile Gloves to wear underneath heavier utility gloves or for light maintenance and repair tasks.
Mechanics will appreciate that thees gloves are 6.0 millimeters thick which is 6x thicker than the competition. You will find the 100% latex-free nitrile rubber to be comfortable and durable.
Important features include a diamond grip to for precision tasks. You'll be able to unscrew bolts in sticky situations that involve grease and grime. Grabber Nitrile gloves get the job done. 
Conclusion
Grabber Orange Nitrile Industrial Grade Gloves are heavy duty with a diamond embossed grip for tough tasks.
Easily visible in low light conditions, mechanics like them for use within engine bays and tight spaces. The material protects against petroleum products.
Plenty of strength for most tasks, you wont be disappointed with Grabber disposable nitrile gloves.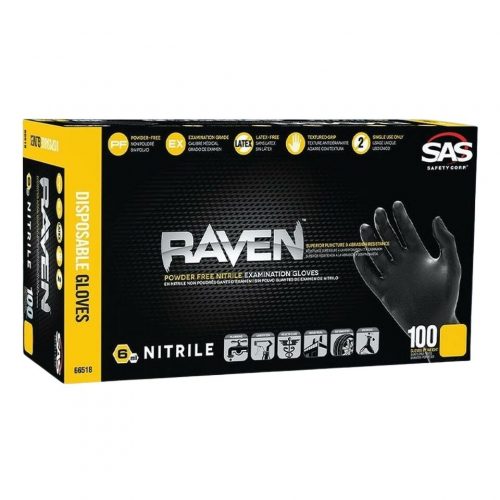 Want a professional fit and feel? Raven black gloves conceal grease and grime with durable latex-free, powder-free nitrile rubber..
At 6.0 millimeters thick, these protect against petroleum based products, brake fluids, and their textured fingertips ensure a precise grip in all environments.
Nitrile naturally conforms to your hands for a comfortable fit and feel no matter your work environment.
Conclusion
Raven Black Nitrile Gloves provide reliable protection for mechanics and automative experts.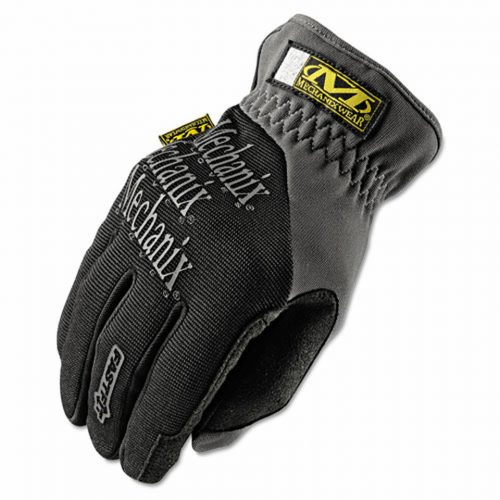 Mechanix Wear FastFit Work Gloves live up to their reputation as the brand loved and trusted by mechanics. They understand the needs of automotive technicians, having been developed by mechanics themselves! The gloves have reinforced material in the index, thumb, and palm with basic impact protection on the knuckles.
The gloves are very comfortable and suitable for light to medium duty tasks. Many mechanics find them to be comfortable during the spring and summer, but may still need a winter pair in cold climates. The gloves slip on easily and can easily be kept clean by wearing disposable gloves as a base layer.
Our testers have found that the stitching around the fingertips can wear easily, so we don't recommend machine washing. The spin cycle of a washing machine can easily rip open the finger stitching.
See more of the features of these gloves below:
Very good value for your money, especially light-duty tasks
Most comfortable work gloves on this list
Easy dry material means it dries quicker than other materials
Mechanix Wear FastFit gloves come in one color and five sizes. If you usually hate wearing gloves, then try these! The slip on design and material was designed to be as comfortable as possible. You can even use your phone or touchscreen device while wearing these gloves. Talk about dexterity!
Conclusion
Mechanic wear FastFit Work Gloves are excellent reusable mechanic gloves for those that value comfort over maximizing abrasion and cut reistance.
These gloves can be used outside of automotive activities, and are especially useful for being able to use smartphones without removing the gloves. Yes, you read that right, this mechanic glove is touchscreen compatible on all smartphone devices.
Mechanix Wear MFF-05 FastFit Work Gloves
Form-fitting Trek Dry material helps keep hands cool and comfortable.

Flexible Thermal Plastic Rubber (TPR) Elastic cuff provides a secure fit with easy on/off flexibility. Closure provides a secure fit to the wrist.

Anatomically designed two-piece palm eliminates material bunching. Industrial grade hook and loop.

Durable material and construction from a brand trusted by Mechanics
Choose from sizes Small to 2XL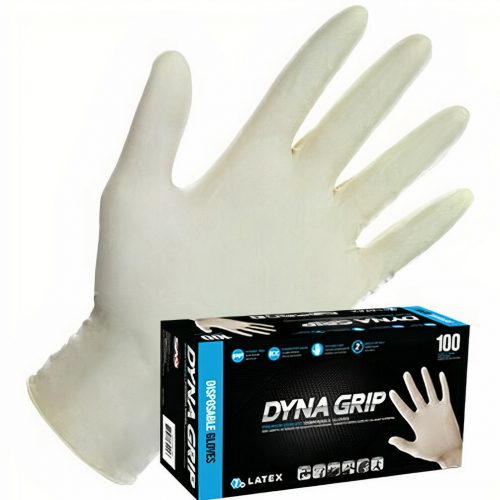 SAS Safety dyangrip disposable latex gloves have advanced latex technology explicitly designed to maximize grip strength for precise tactile control of your task. Dyangrip latex gloves are manufactured to the highest quality standards and meet or exceed FDA requirements for barrier protection in medical applications.
Mechanics that prefer latex gloves may be resistant to purchase 7.0 mil thick gloves thinking that it will hinder your ability to be precise in your actions. This is not the case with DynaGrip latex gloves because of their textured fingertips and proprietary grip technology.
Mechanics will find these disposable latex gloves to be the ideal base layer underneath heavy duty gloves, or used alone in medium and heavy duty applications. Because the gloves are 7.0 mil thick they may be overkill for light applications.
Conclusion
DynaGrip Latex Gloves are 7x thicker than the competition. You will be able to easily complete medium and heavy duty jobs without these gloves tearing. And with their advanced textured fingertips, you'll be able to grip small parts in even the slickest conditions.
If you love latex then these gloves will meet or exceed your expectations, just like how the gloves are manufactured to the highest specs to meet or exceed FDA quality requirements for medical applications.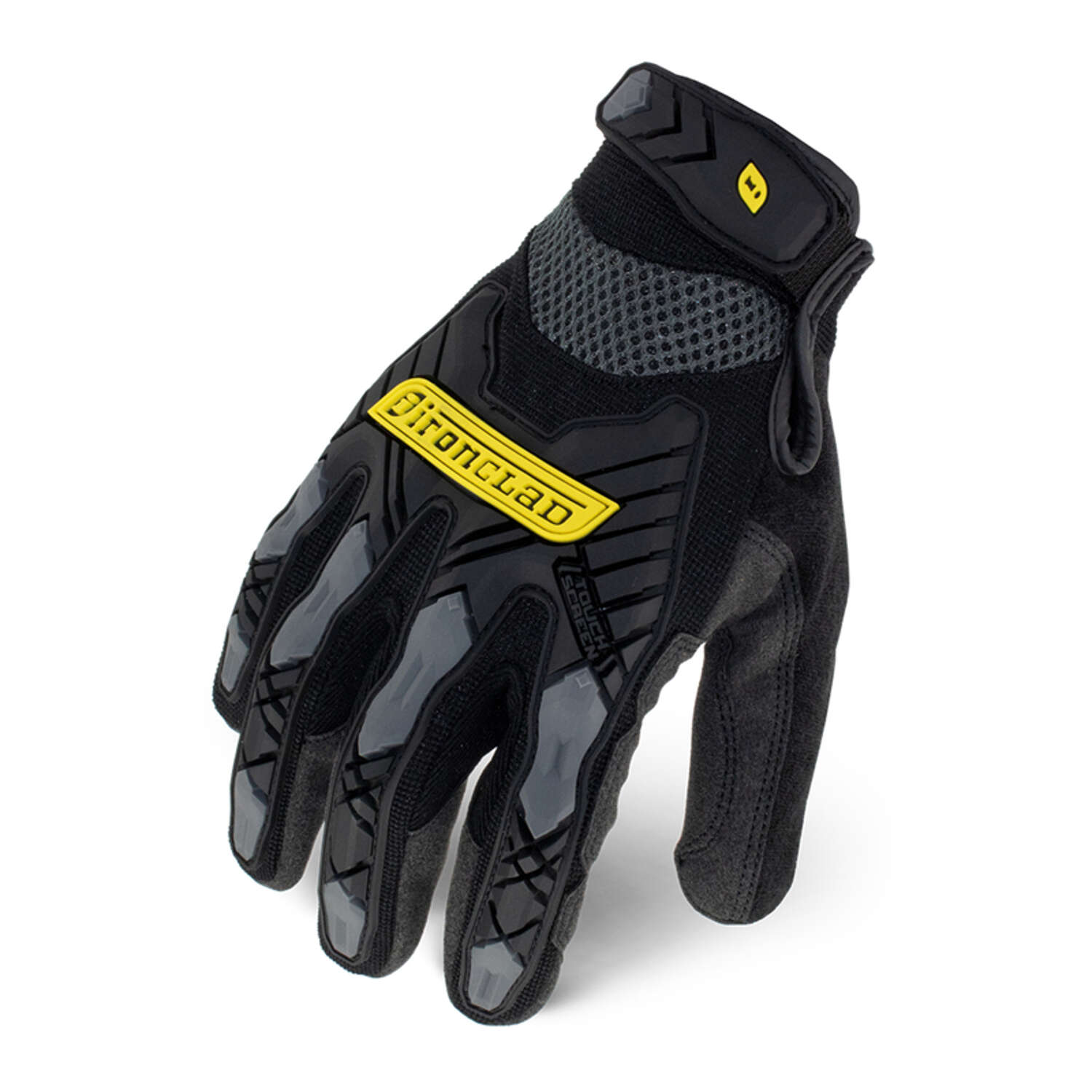 If you're looking for a heavy utility glove then Ironclad Command™ is for you. It's a long-wearing, tough utility glove with amazing tactile feel and dexterity.  Duraclad® reinforcements built into the saddle, palm, thumb, and fingertips provide 8x more protection than conventional synthetic leather.
Ironclad has a history of manufacturing quality. These gloves have certified anti-impact rating with reinforced material in the palm and side of the hands. The synthetic materials are light and breathable while maintaining durability. Retain good dexterity in basic tasks and general maintenance with Ironclad Command.
The IronClad logo acts as a knuckle guard for padding that allows you to guard your knuckles against rough surfaces. Trust the thermoplastic rubber knuckle protection to keep your bones safe. The gloves should fit like a glove in that they are snug but don't hamper your job. A perfect fitting mechanic glove reduces hand fatigue.
When is the last time you got a new pair? The right gloves provide protection against heavier equipment and harmful chemicals. IronClad provides form fitting protection, added durability, and maximum comfort in rough and oily conditions.
Conclusion
Ironclad Tactical Command Impact Gloves are the best reusable mechanic gloves at its price point, functional touchscreen compatible design, and comfortable breathable mesh material that protects the mechanic from light to medium hazards. 
These gloves are multi-functional for light military, police, and law enforcement functions. You may want a heavier duty glove but that will cost about 50% to 80% more and may not be necessary and light to medium duty activities.
Try out these tactical mechanic gloves today and pick up a deal.
Impact protection – Anti-impact gloves with full back of hand TPR (thermoplastic rubber) coverage and reinforced palm pads absorb impacts.
Multi-purpose use and protection – Mechanic gloves help protect from cuts, bruises, heat, cold, and increases grip on tools. ANSI A2 cut resistance.
Touchscreen compatible – Conductive palm and fingers via silicone infusion that won't wear out.
Breathability and comfort – Ventilated back of hand flex panel. Terry Cloth sweat wipe built-in.
Secure fit – TPR hook and loop closure for adjustable and secure donning.
Sizing – Choose from Small through Extra-Large sizes.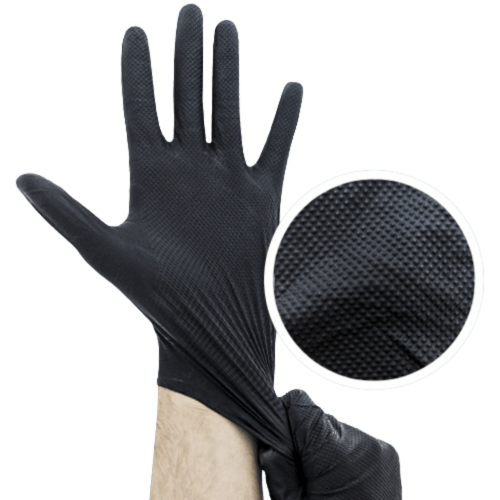 Grabber Black Nitrile Gloves are an excellent choice for mechanics and automative technicians who want the protection of nitrile in a more covert color. Its diamond grip allows for precise activities to be achieved with ease. 
Its black color hides oil and grease stains, while the nitrile rubber resists wear and tear caused by chemicals and abrasions. 
The 6.0 mil thick material is most suitable for medium duty activities, with the ability to do highly demanding work when necessary. The gloves might be overkill for light duty tasks, but the additional protection may suit you.
Whether you are working in a automative shop, machine shop, the garden or the kitchen try Grabber Black Nitrile Gloves and stay safe with high quality disposable gloves.
Conclusion
Grabber Black Nitrile Gloves have the same 6.0 mil industrial grade rubber as their orange counterparts.
These gloves have a distinct advantage in hiding oil and grease stains, or acting as a covert base layer underneath other mechanic gloves.
Grabber Black Nitrile Gloves, 6.0 mil Industrial Strength, Diamond Grip
Heavy duty 6 mil thick Black nitrile gloves with diamond embossing for maximum grip, dexterity, and protection.
Nitrile gloves resist punctures, tears, and many common / specialty chemicals (including solvents and grease).
Double-sided diamond embossing provides excellent grip for the toughest jobs, wet or dry.
9.5 inch long nitrile gloves. Powder-free, ambidextrous, and with beaded cuffs for faster donning.
Choose from Medium to XL sizes.
Packaged 100 gloves to a box.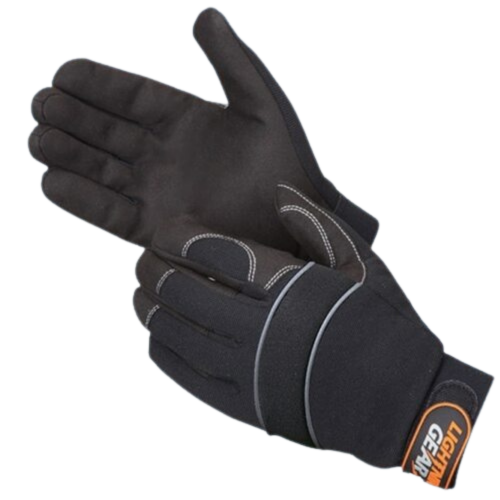 1st Knight Mechanic's Gloves are our third choice for the best mechanic gloves.
For people who want reusable mechanic safety gear, these are for you.
First, its synthetic leather palm and fingers allow for precise jobs to be accomplished with ease.  And its material is durable enough to withstand heavy duty work. Reusable gloves are more expensive than disposable gloves, but that's to be expected. 
1st Knight Mechanic's Gloves are the ideal balance between cost, comfort, and durability. The gloves provide protection from brake fluid, sharp parts, and reduce hand fatigue at an affordable price.
Some other attractive features of the 0916BK gloves include:
Multi-purpose design works in other industrial applications
Synthetic Leather material is durable and 100% latex-free
Textured Fingertips improve grip with oily and wet materials
1st Knight Mechanic's Gloves come with the highest quality U.S. based phone support and guaranteed safe arrival when you buy at harmonycr.com. If you need any help you can contact Harmony's friendly product support line.
Conclusion
1st Knight Mechanic's Gloves are the best at its entry-level price point, functional design, and comfortable material. Machine wash cold and hang dry to keep these reusable mechanic gloves going for time on end.
These gloves are multi-functional for light military, police, and law enforcement functions. You may want a heavier duty glove but that will cost about 50% to 80% more. 
Try out these tactical mechanic gloves today and protect your hands with 1st Knight.
1st Knight Mechanic Gloves, Black, Liberty Glove 0916BK, 1/pair
Smooth surface thumb and index finger point of contact for exceptional dexterity

Fingertip pattern reduces seams and enhances finger tip sensitivity

Black Spandex panels provide flexibility and comfort.
Multi-purpose use.
Hook and loop closure for a sure, snug fit.
Choose from sizes Small – XL.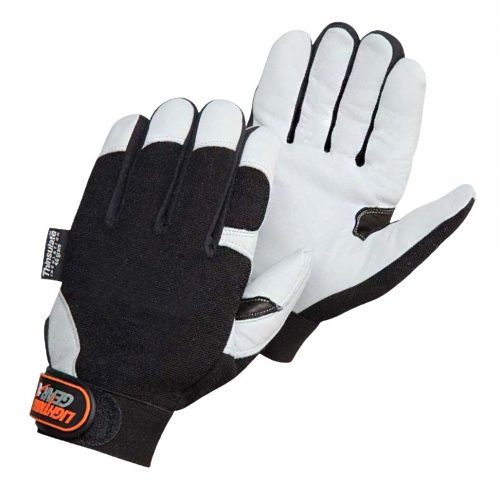 If you've had to grip small parts or move heavy machinery in cold weather, you will appreciate having extra protection from the elements that keep your hands warm while you work.
Your hands will be protected from cold with a secure fit that benefits auto repairs and provides extra protection from pinching in juries, abrasions, and hazardous chemicals. The double stitched gloves provide ideal comfort in cold weather with excellent elasticity for automotive work.
Better yet, First Knight is known for manufacturing gloves for the long haul. Once your gloves are dirty from automotive or yard work, machine wash cold and tumble dry low to be ready for the next day's work. Most other winter gloves get in the way of your work but First Knight Mechanic Gloves have a nice touch and stay comfortable in day long projects.
Many types of glove you will encounter are not suitable for winter. First Knight are not compatible with touchscreen devices but its flex grip and elastic cuff make removing the gloves easy.
Conclusion
First Knight Mechanic's Gloves are the best cold weather protection mechanic's gloves we found. They are not suitable for the north pole but they keeps your hands warm in cold automative shops and when doing yard work in the winter.
Take a closer look at First Knight gloves if you need cold weather protection. Simply wash these reusable gloves whenver they get dirty.
Reinforcer Winter Mechanic's Glove for Cold Weather
Get a grip on cold weather work. Multi-purpose winter gloves protect your hands and your improve grip during a cold day's work.
Breathable, tough, and dependable. Premium goatskin leather palm and fingers for strength, durability, dexterity, and softness – even in cold weather.
Warmth that won't keep you down. Full Heatlok fleece liner keeps you warm without excess weight and bulk.
Easy to wear in any environment. Slip-on elastic knit wrist gauntlet cuff for easy donning. Sure, snug fit keeps the winter air out and the heat in.
Cold protection gloves that works as hard as you do. Neoprene knuckle and polyester spandex backside provide flexibility and support.
Grip that doesn't quit. Non-slip PVC palms, fingertip, and reinforced thumb crotch patches.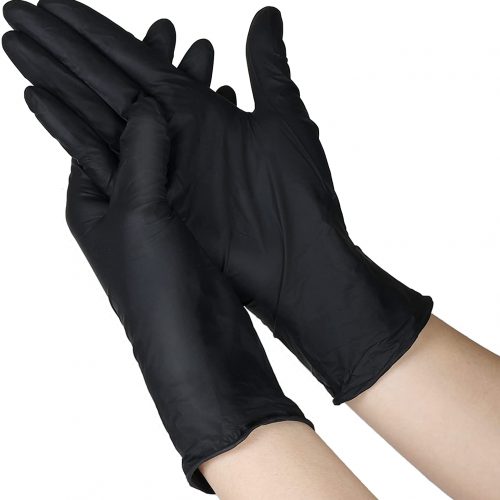 Carbonite black nitrile gloves have a micro-roughened and textured fingertips to maximize grip strength, dexterity, and comfort. These industrial grade disposable nitrile gloves are 100% latex-free and USDA approved and offer the chemical and puncture resistance you expect from nitrile. The black color is loved by tattoo artists because they hide dirt, grease, and grime. 
Mechanics will also find these gloves to be everything they need to use as a base layer underneath heavier gloves or using by themselves for light applications.
The embossed fingertips make sure you don't slip and can grip small nuts and bolts with ease. Don't settle for anything less, get extra thick Carbonite gloves today. See a full list of pros, cons, and features below:
Conclusion
Carbonite Black Nitrile Gloves are 6x thicker than competitors. It's no wonder these gloves frequently sell out. If you find them out of stock, try Grabber or put your name on the waitlist to be notified when they're back in stock.
These gloves are comfortable, durable, and protect you from light hazards found in automotive settings.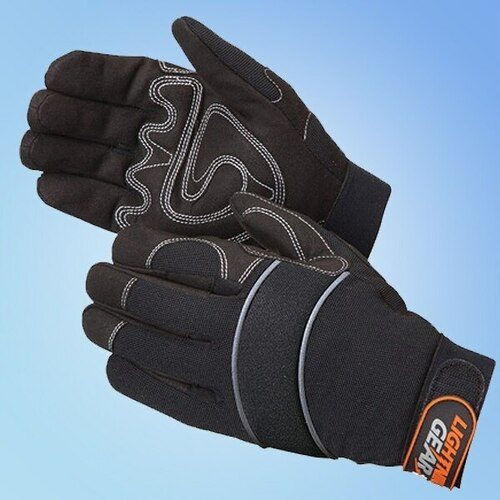 Onyx Warrior Mechanic's Gloves have basic protection from cuts, abrasions, and tears while remaining comfortable and light for the wearer. You don't want to feel like your gloves are getting in the way! Onyx Warrior gloves strike a balance between comfort and protection.
Onyx Warrior gloves come with foam lining to absorb vibrations and micro-annoyances. The stretchable knit fabric balances comfort and durability. After a long day of work, simply throw these Onyx Warrior gloves in the wash and let them hang dry. The gloves will be good to go for your next day of work!
These gloves are versatile. You'll appreciate their comfort in automative settings, and find them comfortable enough for heavy moving days and general maintence.
Conclusion
Onyx Warrior Reusable Mechanic's Gloves strike a good balance between comfort and protection. The synthetic material is less durable than Mechanic Mix or our favorite Heavy Utility Gloves, but you may find the lighter duty protection to fit your needs.
At this price point you can't beat Onyx Warrior. Try them out today and secure your fit to safely perform mechanic task's light changing brake fluid without damaging your skin. Pinching injuries are the worst (like stepping on a lego) and can be avoided with an abrasion resistant mechanic glove.
Lightning Gear® Onyx Warrior™ Mechanic's Gloves
High quality simulated leather provides maximum comfort and durability
Adjustable velcro tabs with elastic wrist to assure a secure fit
Spandex and nylon back allows for stretch comfort
Stretchable knitted fabric thumb for a secure fit
Premium simulated black leather palm patch
Black spandex fabric
Hoop & loop closure
Sizes: XS-2XL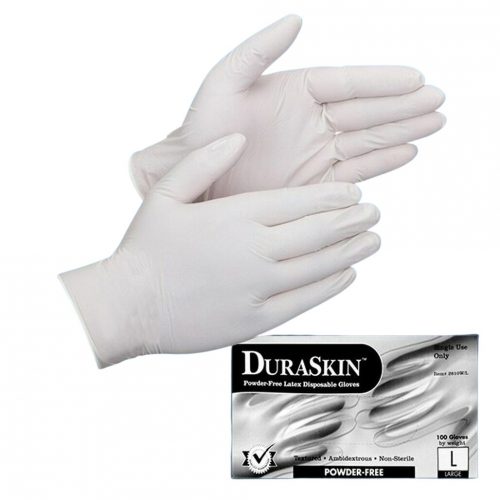 Duraskin disposable latex gloves are made of 100% natural industrial grade latex rubber. Many find latex to be the most comfortable material when choosing amongst disposable glove rubber materials.
Whether you have big or small hands the natural latex conforms to your hand with ease. The thermoplastic rubber is the best option for many types of automative maintenance. 
Smaller parts can easily be gripped even when covered in oil. And the grip is flexible making the gloves perfect both as a base layer and as a standalone rubber glove.
Conclusion
Duraskin latex gloves are 5x thicker than the competition meaning they will hold up in medium duty activities. The best disposable gloves you'll find will be made of thick rubber that resists tears and abrasions when at work.
You don't want your glove to get torn and risk your safety. Get extra thick latex rubber gloves that resist cutrs, tears, and abrasions.
How Do You Choose the Best Mechanic's Gloves?
Reusable mechanic gloves keep your hands protected from cuts, abrasions, and petroleum products and can be washed and reworn without degradation. Without adequate protection, you may be at risk of injury. Cuts to your skin may become infected if not treated soon after. 
The proper mechanic gloves can prevent injury in the first place. A good pair of mechanic gloves will withstand medium to heavy duty tasks without issues. Disposable gloves are sometimes used as a base layer, or in tasks that don't require any abrasion or cut resistance.
Mechanic gloves should be comfortable for the user. You wouldn't wear something that doesn't immediately feel comfortable to you. There are dozens of synthetic and natural materials to choose from. So if you find that you don't like your first choice, try something else.
Remember to choose a work glove that fits your hands and will withstand your care routine. Don't get gloves that require hand washing if you want to throw them in the washer and dryer.
How Do You Choose the Best Disposable Mechanic's Gloves?
Disposable mechanic gloves keep your hands safe from chemicals found in brake fluid and oily conditions. They are a great option in light duty applications and when small parts need to be handled with a flex grip.
Disposable gloves are perfect for working with small parts because both non-latex and latex gloves have textured grips that give precise tactile feedback. in oily conditions. 
There are many types of disposable gloves to choose from with dozens of brands and thicknesses to choose from. Light duty applications can be done with gloves less than 5.0 mil but we recommend thicker gloves for most people.
Some people use disposable gloves as a base layer underneath heavier reusable mechanic gloves. Ask yourself whether you need gloves that can be changed frequently or gloves that can be depended on for the long haul. Short term and light duty tasks benefit from latex gloves.
For those with latex allergies and sensitivities, nitrile and chloroprene gloves offer form fitting comfort that keep hand safe from petrochemicals. Nitrile provides a nice touch for small and large hands and offer quality grip.
Choosing the best mechanics gloves is simple. Each glove on this list has its benefits. We think that the Ironclad Heavy Utility Gloves are fantastic, and other gloves will work for you too.
If you need disposable mechanic gloves, without a doubt Grabber Orange Nitrile Gloves are perfect for you. For those who prefer natural latex rubber, DynaGrip Latex Gloves offer excellent protection with a precise grip.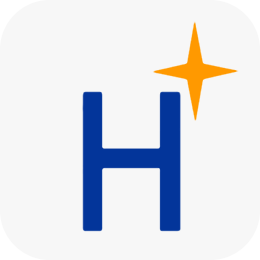 Welcome to Harmony Lab & Safety Supplies – protect you and your workforce with Harmony. Founded in 2006 in the state of California, we are a master supply distributor for scientific, industrial, and technological environments. On this blog we provide information from our over 15 years of experience in business and decades more combined experience among our staff.