The Best Tattoo Gloves on the Market Today
If you've ever been a tattoo artists you'll appreciate having the best tattoo gloves to get the job done. You don't want to deal with rips and tears. That's why we've reviewed the dozens of nitrile gloves to find the best three for tattooing.
See our reviews below along with four questions to ask yourself to help guide your decision making.
If you need anything or want to give us feedback, you can write us a message after the article.
The 3 Best Tattoo Gloves You Can Buy in 2021
There's a few reasons Duraskin Black Nitrile Gloves are so highly rated by us.
First, the brand produces consistent quality gloves that you can rely on. We even rated these model of gloves (2015w) as the 4th best food handling gloves.
Second, these gloves are 4 millimeters thick which still allows tattoo artists to operate delicate instruments with precision. The nitrile rubber is industrial grade and has the same quality and comfort expected by any nitrile rubber glove.
It is more expensive than latex, but tattoo artists tend to prefer black nitrile over white latex to hide ink stains.
Some other attractive features of the 2015W include:
100% Powder Free
4x thicker than alternatives
100% Latex Free
Wholesale Pricing
DuraSkin 201tW Nitrile Gloves sold by Harmony come with U.S. based product support. You can give them a call if you have any questions and they guarantee your item will arrive safely. 
Conclusion
Duraskin Black Nitrile 2015W Gloves are a good balance between cost, durability, and comfort. They easily hide ink stains and wont tear with careful use.
The brand is trusted and recommended by those in the industry. Although it isn't as flashy as other brands, the gloves can be 30% less expensive than alternatives. 
Doctors and nurses trust Duraskin, so you should too! Try it out today.
Carbonite Black Nitrile Tattoo Gloves are thick enough to withstand long sessions of wiping ink off your client. The material wont rip, tear unless put under heavy strain.
If you've been frustrated by thin tattoo gloves before, then these are for you.
Coming in packs of 100, these powder free gloves are built for convenience. The powder free material is paired with a beaded cuff for easy donning. You can maintain a consistent grip and feel details with textured fingertips.
Great for cleaning without causing your hands to sweat. Consistent quality with Carbonite, easy opening and the dispenser keeps gloves clean and organized. Designed well for all hand types. Material is thick enough to withstand manicured fingernails.
Conclusion
Carbonite 6.6 mil HD Black Nitrile Gloves are one of the best 6 mil nitrile gloves available, and our second pick for tattoo gloves.
The material allows for precise tasks but wont tear easily. Stop being frustrated by thin gloves tearing when you try to put them on. Try Carbonite HD today.
Grabber Black Nitrile Gloves - 6.0 mil Industrial Strength
Do you need heavy duty, industrial grade tattoo gloves? Look no further. People love Grabber gloves and they are a namesake in mechanic and automative repair shops.
These 6.0 millimeter thick material can last hours of tattooing. In fact, many people find these gloves to be comfortable for an all day tattoo session.
Industrial facilities trust Grabber because of their consistently good quality gloves. You wont find manufacturing defects in their boxes of gloves.
Conclusion
Grabber Orange Nitrile Industrial Grade Gloves are heavy duty with a diamond embossed grip for tough tasks.
Easily visible in low light conditions, mechanics like them for use within engine bays and tight spaces. The material protects against petroleum products.
Plenty of strength for most tasks, you wont be disappointed with Grabber.
How Do You Choose the Best Tattoo Gloves?
Tattoo gloves minimize cross contamination. You don't want to get blood or ink stained on your skin. You need to stay protected from harmful bacteria and infectious diseases. You can avoid most risks by having proper tattoo gloves.
Disposable nitrile gloves are the common type of tattoo gloves because of their black color, durability, and comfort for extended tattoo sessions. By paying less than fifty cents per glove, you can ensure adequate protection. An industrial grade glove is ideal because it is less likely to rip or tear verses the competition's cheap alternatives. You'll notice the difference immediately.
Below are 4 considerations when deciding which tattoo gloves are right for you.
What level of puncture resistance do you need?
Tattooing requires one to wear resilient gloves that can last for longer sessions. FDA has approved most black surgical gloves for medical use. Thus, it makes them the best alternative when working in areas prone to contaminations like spas, salons and tattoo parlors. 
Based on tattooing risky nature, a dependable glove should protect the wearer from needle injury and other sharp objects in operation. For enhanced protection, tattoo artists may use the double glove approach. Here, one wears a glove on top of another to lessen the chances of getting poked by sharp objects. 
A thicker glove will outlast a thinner glove all else being equal. Many find 4.0 mi
Do you need protection from ink contamination?
The primary purpose of wearing a reliable glove is to offer a splendid protection barrier between the client and the tattoo artist. Repeat exposure to tattoo dyes may put the artist's health at risk. 
Black surgical gloves give the much-needed shield and prevent contact with any form of contamination. Since it is durable enough, it ensures that the artist works at ease without the fear of the gloves wearing out in the middle of a session.
The best glove to use is the powder-free option, as they are non-allergenic to those with sensitive skins. Also, they play a significant role in reducing the spread of allergens. Of course, tattooing involves lots of ink spills and bloodstains. The thought of walking into a tattoo shop to find the artist's gloves covered in blood may put people away. Not only is it disgusting but also irritable to clients who cannot stand a glance of a soiled glove.
How precise is your task?
Tattoo gloves go through a specialized process that allows them to grip the wearer's hand without straining it. Most tattoo gloves feature a textured fingertips for precise gripping.
A high quality glove should not affect the hand sensitivity of a tattoo artist. Instead, it should fit comfortably regardless of the hand size. This allows professionals to carry out even the most delicate tasks with accuracy. 
Black surgical gloves have a low friction texture that makes it easier and flexible to use. They also have a firm armband that puts them into place without rolling down the hand. Most manufacturers make tattoo gloves in nearly all sizes. 
So, ensure that you get the right size for your hand before buying for a comfortable experience. Check your precise glove size from the dimensions printed on a medical size chart. 
How many gloves do you need?
 A busy tattoo shop may handle several clients within a day, depending on the intensity of the work required. Disposable black surgical gloves offer the best protection since you can throw them after use.
A trustworthy tattoo artist should strictly one glove on every client. That way, it prevents infections or germs from spreading from one person to the other. Note that gloves offer a certain percentage of protection against sharp objects injury. So, practice extra precaution when handling the needles and other apparatus. 
For high volume tattoo shops, it is most cost effective to choose a single glove and then buy in bulk to take advantage of wholesale pricing.
What is the Best Tattoo Glove Brand?
The answer to your question "who makes the best tattoo gloves?" is DuraSkin.
Duraskin is made by Liberty Glove, who have decades of experience manufacturing quality gloves in ISO 9001 Factories.
When other glove manufacturer's struggled with demand in 2020, Duraskin black nitrile gloves remained in stock for safe tattooing.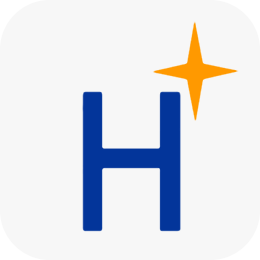 Justin Hines is an author at Harmony Supply Blog. With over a decade of experience working with cleanrooms, controlled environments, and industrial manufacturers, Justin Hines provides content to Harmony Lab & Safety Supplies.