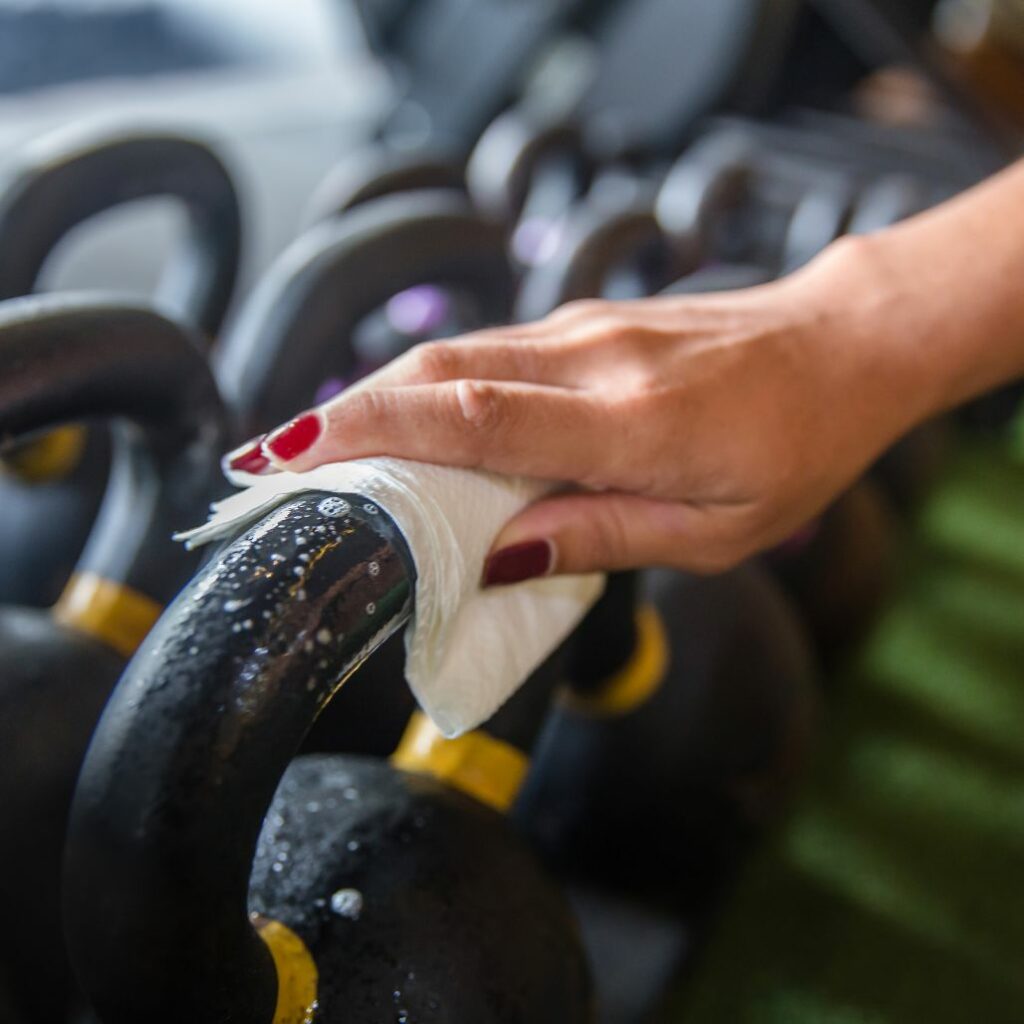 What are the benefits of alcohol wipes?
If you need wipes ideal for most applications, get the benefits of alcohol wipes:
✅ Right amount of solution every time
✅ Quick and easy way to clean and sanitize
✅ Ensures a germ-free surrounding
Saturated with the perfect amount of cleaning agent every time, 90% isopropyl alcohol wipes are ideal for most applications.
1. Alcohol wipes for vaccine administration
🏥 Hospitals and vaccine administration sites need proper supplies and procedures to prevent cross contamination.
Before injection of a vaccine via subcutaneous, intramuscular, or intradermal routes, the area must be prepared.
Alcohol Prep Pads decrease bacteria in minor cuts and tears associated with needles.
2. Alcohol wipes for polishing glassware
🪟 Alcohol can be used to polish glass and windows. Clean windows with high purity isopropyl alcohol along with a low-lint wipe designed for delicate tasks.
🧪 Many Chemistry Labs use Kimwipes and isopropyl alcohol to polish the exterior of glassware.
🛑 Streaks on glass are caused by minerals in the water. That's why you need to dilute isopropyl alcohol with deionized or distilled water.
3. Alcohol wipes for cleaning printheads
🖨️ Thermal printers should be cleaned monthly to prevent residue build-up. You can find instructions here.
📦 High volume tasks (e..g printing shipping labels) can lead to residue build-up.
🔧 Regular Maintenance to prevent unexpected downtime.
4. Alcohol wipes for electronic device cleaning
Don't let low quality alcohol wipes damage your phone or your skin.
Use wipes saturated with high purity alcohol and lay waste to the universe of microbial life on your phone, without leaving streaks or damaging electronic components.
Did you hear? Use esd-safe foam swabs to clean out charging ports, square credit card readers and other accessories.
5. Alcohol wipes as a multi-purpose surface cleaner
Cleaning door handles with alcohol wipes can improve sanitation conditions and reduce the likelihood of disease spread.
Coffee makers, visitor badges, and scouring pads are other high traffic items that need disinfecting.
Not every building needs to be as sanitized as a hospital, but high-traffic surfaces can benefit from a convenient alcohol wipe.