Best Gloves for Pest Control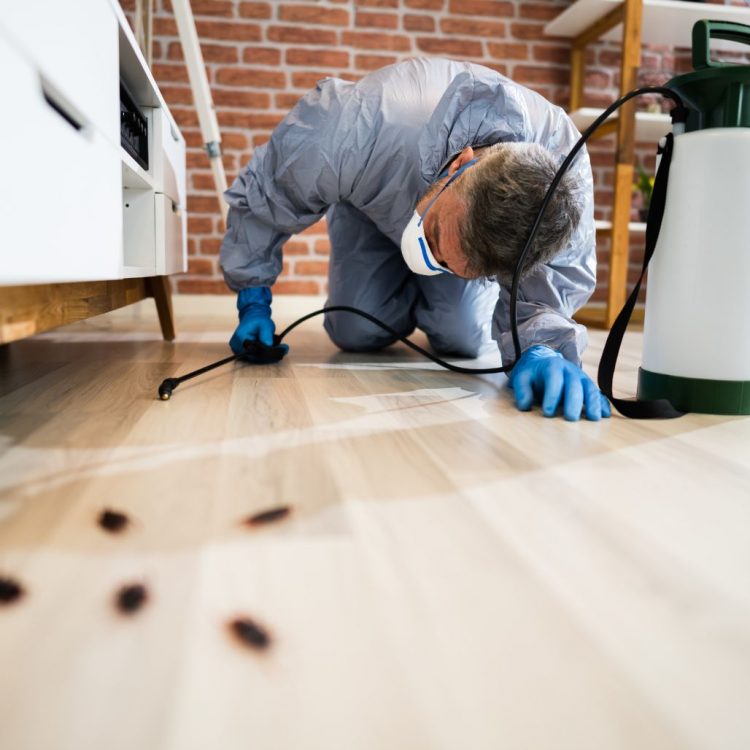 In pest control, the right gear is just as important as the right strategies. One of the most critical pieces of personal protective equipment (PPE) in this field is the right pair of gloves.
Pesticide and chemical hazards can negatively impact your health and well-being.
Gloves play a pivotal role in pest control operations. They protect against chemical exposure, prevent contact with pests, and minimize the risk of cuts or punctures from sharp objects.
Without appropriate gloves, pest control professionals expose themselves to various health risks, from skin irritations to more serious conditions caused by hazardous materials or disease-carrying pests.
Factors to Consider When Choosing Pest Control Gloves
When choosing gloves for pest control, consider the following aspects:
Material: Different materials offer varying levels of protection and comfort.
Durability: Gloves need to withstand rigorous use without tearing or degrading.
Comfort and Fit: Gloves should fit well and be comfortable for long periods.
Resistance: Gloves must resist chemicals or pests you'll be handling.
Let's delve into frequently asked questions and our top five picks for the best pest control gloves.
What types of gloves are suitable for pest control work?
Gloves designed for pest control are typically made from nitrile or latex, which offer good chemical resistance. They should also be thick enough to prevent punctures or tears from equipment or pests. Chloroprene or other chemical-resistant gloves should be used when additional chemical protection is needed.
How Do You Choose the Best Pest Control Gloves?
Disposable gloves protect you from chemicals, abrasions, and other hazards in pest control. You don't want to be left with poisonous residue on your skin when you're at home trying to unwind. It would be best to stay protected on the job to rest easy.
You can avoid many risks by investing in protective gloves. We recommend disposable nitrile gloves due to their cost-effective protection.
Plus, if you need the highest protection grade possible, we feel confident in recommending chemical-resistant nitrile gloves.
Can you use vinyl gloves for pest control?
Disposable vinyl gloves or other latex-free alternatives will work for less toxic pesticides. Check the manufacturer's spec sheet against your specific hazard. Most nitrile gloves don't degrade when exposed to standard chemical hazards.
Reusable nitrile rubber gloves that are certified chemical resistant are ideal. According to the University of Nebraska at Lincoln, most rubber gloves can be reused if they appear intact.
The Agriculture Health Study from the National Institute of Health reported that chemical-resistant gloves can prevent the onset of Parkinson's disease.
The 5 Best Gloves for Pest Control in 2023
These gloves are known for their puncture resistance and firm grip. They offer superior comfort and tactile sensitivity, making them suitable for precise tasks. At the time of this writing, the price represents an exceptional value.
Pros: High puncture resistance, firm grip, comfortable.
Cons: May not resist certain harsh chemicals as effectively as some alternatives.
Price range: $
Raven Nitrile Gloves provide excellent protection with their high resistance to many chemicals. The gloves are powder-free, reducing the risk of contamination.
Pros: Excellent chemical resistance, powder-free, durable.
Cons: Thicker material provides limited flexibility compared to other options.
Price range: $$
These gloves offer superb chemical resistance. They're reusable, with a design that improves grip in wet environments.
Pros: High chemical resistance, reusable, good wet grip, and peace of mind.
Cons: Less tactile sensitivity due to thickness.
Price range: $$$
These gloves provide high-level protection against chemicals. The chloroprene material delivers excellent performance in a variety of conditions.
Pros: Superior chemical resistance, durable, good fit.
Cons: Higher price range compared to nitrile alternatives.
Price range: $$$
Duraskin offers a balance between comfort and protection. These gloves resist punctures and abrasions and have a comfortable fit for extended wear.
Pros: Comfortable, good puncture and abrasion resistance.
Cons: Less durable than other options.
Price range: $
Maintenance and Care of Pest Control Gloves
To maximize the lifespan of reusable gloves such as the Ansell Aphatec Solvex 37-175, clean them according to the manufacturer's instructions after each use. Store them in a cool, dry place away from direct sunlight. Ensure they're dry before storing them to prevent mold or mildew growth.
Disposable Pest Control Gloves
Disposable gloves such as Grabber and Raven nitrile gloves are meant to be disposed of after each use. That is what makes disposable gloves appealing.
Be aware. If a glove is soiled with harmful pesticides and chemicals, take steps to prevent contamination. Follow proper guidance on personal protective equipment.
When removing gloves, avoid contamination of hands and refrain from snapping the gloves to prevent spray; follow the procedure by rolling them off to form a ball. After glove removal, it's crucial not to touch your face, exposed skin, or any surface in the room.
Conclusion
Selecting the right gloves for pest control is critical to your job. From Grabber to Duraskin, you'll undoubtedly find a suitable glove for you. These gloves offer unique features and protection levels to ensure you can work safely and effectively.