Best Sqwincher® Electrolytes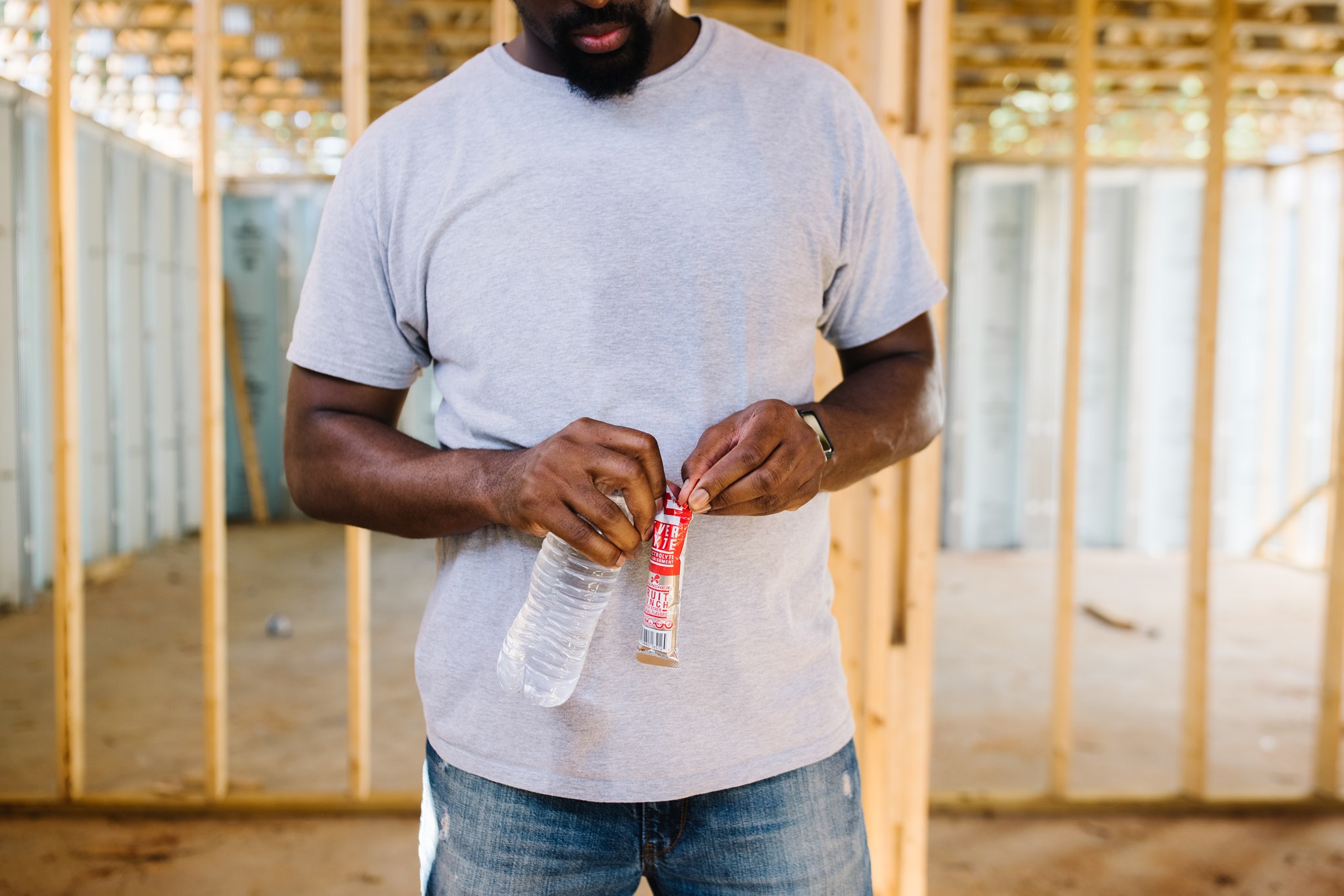 Summary – Sqwincher® hydrates more effectively than leading brands due to its extra potassium and minimal sweeteners for well-balanced hydration.
If you've ever needed an extra kick of hydration on a hot and humid day, then you'll appreciate having the best electrolyte mixes suitable for your work site and your semi-professional backyard football game.
Find the best sports hydration powders from Sqwincher® designed to more effectively hydrate you when compared to powders from leading brands such as Gatorade and Powerade.
With dozens of zero-sugar, lightly sweetened, and naturally sweetened options you will be sure to find a drink mix flavor that suits you.
If you have any questions you are welcome to contact us directly via the form at the end of this page. Find the product you need in the table below.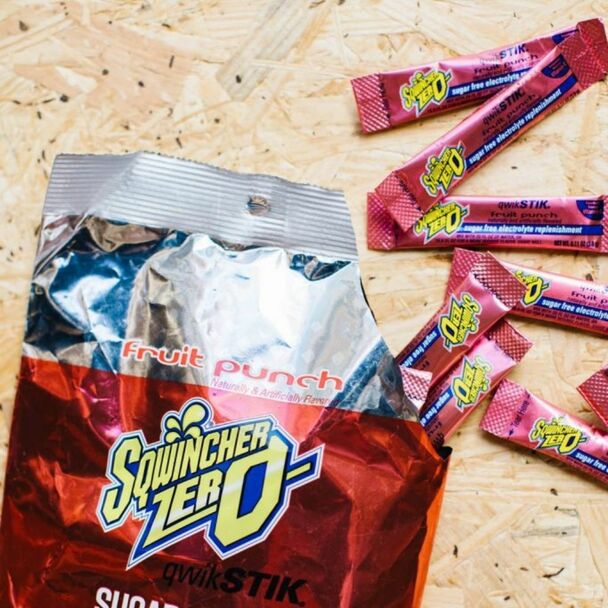 This Sqwincher® Zero Qwik Stik formulation goes well beyond ordinary hydration to restore your body to a natural state of wellness in the toughest conditions.
Electrolyte powders are normally packed with sugar and excess salt, however, Sqwincher® Zero Qwik Stik has zero sugar, zero calories, no gluten, and added potassium for maximal hydration.
Critical electrolytes are not found in ordinary water, which is why when you need optimal hydration in a convenient, zero-sugar formulation, we recommend Sqwincher® Zero Qwik Stik. 
Conclusion
Sqwincher® Zero Qwik Stik provides hydration for heat stress relief on the job and is a healthy alternative to brand-name sports drinks that are packed with sugar. 
Get 40% extra potassium and zero sugar with Sqwincher® Zero Calorie, Zero Sugar Qwik Stik.
Sqwincher® Zero Qwik Stik Single Serve Instant Drink Mix, 20 oz Yield
Quickly replenish electrolytes on the go without the sugar or calories.
Just add to 20 fl oz of water, shake, and hydrate. For a more intense flavor, mix with a standard 16.9 oz bottle of water.
Guilt-free: 5 calories per serving, sugar free, gluten free, and low sodium content.
Excellent source of Vitamin C.
Packaged 50 single-serve sticks per bag.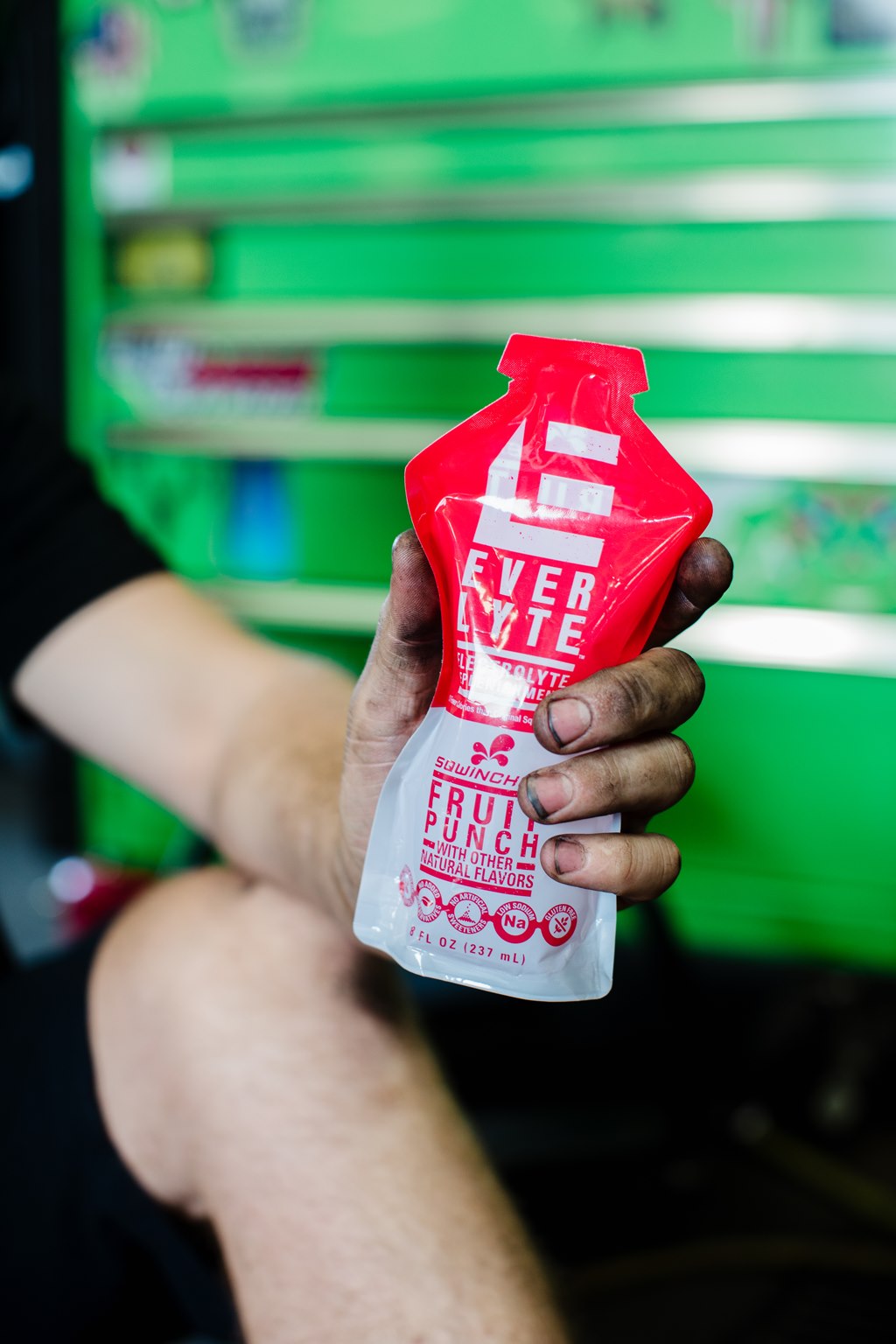 This Sqwincher® Everlyte Drink Pouch is a convenient and beloved low calorie sports drink and packed with potassium. A single pouch packs a big punch against dehydration. 
Everlyte products contain no artificial ingredients and are lightly sweetened with all natural products. No dyes or coloring to upset your stomach.
This low calorie formulation is tasty and refreshing on a hot day. Both the grape and fruit punch flavors will suit your pallet. Get creative and pop them in the freezer for an hour and drink a delicious slushy.  
Conclusion
Sqwincher® provides ideal hydration relief with no artificial dyes, colorings, sweeteners, or preservatives. At only 40 calories per serving, it's sure to keep you energized without overloading your body with excess sugar.
Get 40% extra potassium, fewer calories, and a naturally sweetened beverage you'll love with Sqwincher® Everlyte Drink Pouches.
Sqwincher® EverLyte Ready To Drink Pouches, 8 oz.
Ready-to-drink electrolyte beverage replenishes lost electrolytes without excess calories or fuss – just chill and serve. 
Naturally flavored and sweetened – no artificial sweeteners, no preservatives, no added colors or dyes, and gluten free.
Low calorie formula has only 40 calories per 8 fl oz (240 mL) serving without sacrificing flavor.
Color: Clear – no artificial dyes.
Size: 8 fl oz serving
Choose from Fruit Punch and Grape flavors.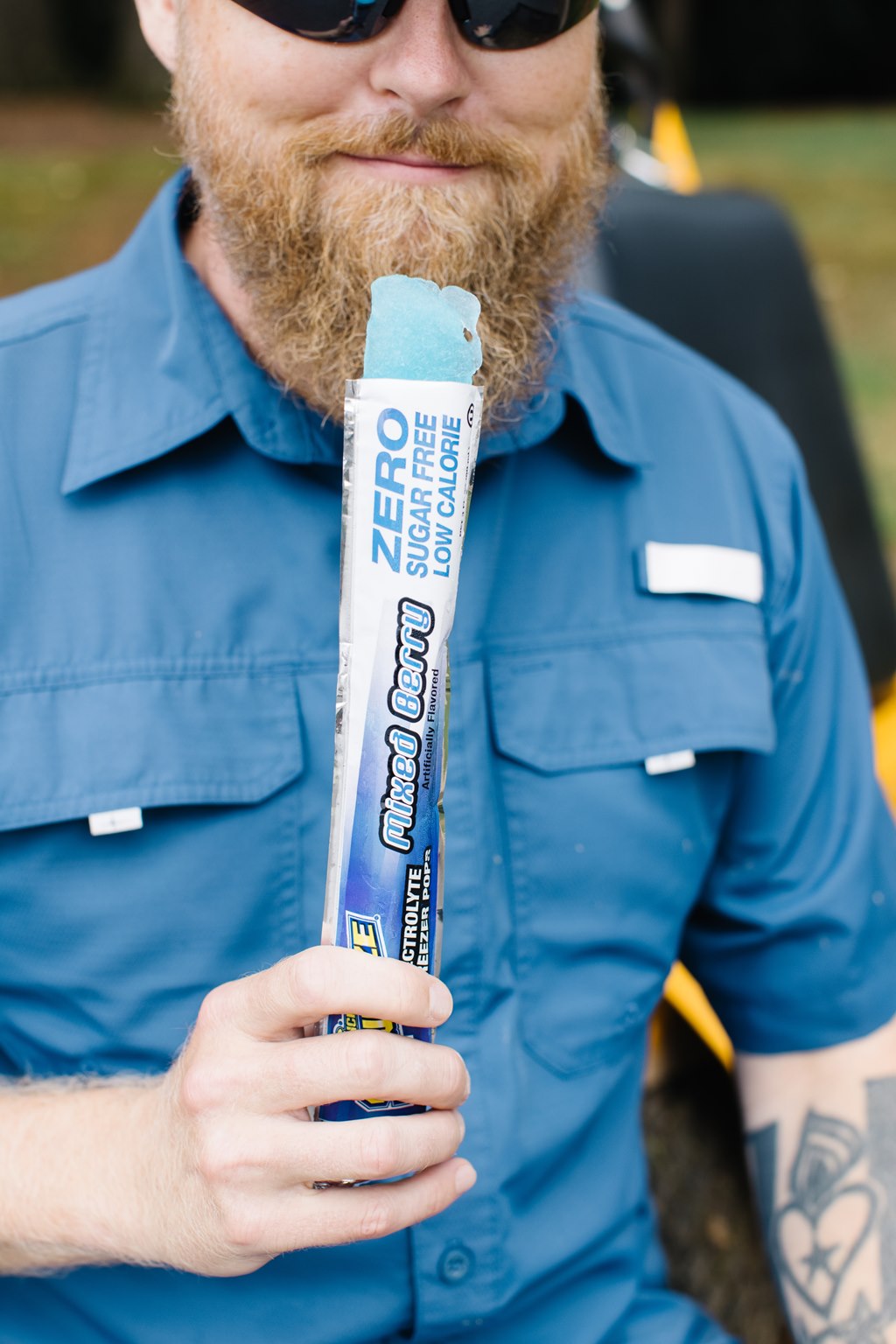 The Sqwincher® Sqweeze Zero Sugar Freezer Pops is a delightful frozen treat that hydrates you with natural electrolytes without any added sugar.
Choose from five assorted flavors that you can easily freeze and enjoy at your leisure. Hydration doesn't get any easier than this.
This zero sugar, low-calorie formulation has been scientifically proven to replace mineral salts and crucial minerals that keep your body operating efficiently.
When on the playing field or on the job, you may lose minerals to physical activity. Even a 10% loss of your body's fluids can detrimentally impact your body and brain function.
Conclusion
Sqwincher® Squeeze Zero Sugar Frozen Pops are a convenient treat that effectively hydrates.
Cool your core and stay hydrated with this zero sugar frozen treat.
Sqwincher® Sqweeze Zero Sugar Freezer Pops
Quick hydration on the field or on-the-go. Replenishes electrolytes and cools body temperature without sugar.
Only 20 calories per serving. Sugar free, gluten free, and low sodium content.
Size: 3 fl oz per pop.
Assorted flavor pack includes: Watermelon. Fruit Punch. Orange. Mixed Berry. Dragon Fruit.
Packaged 150 assorted Sqwincher Zero freezer pops per case.
Instructions for use: Freeze. Squeeze.
Where can I buy Sqwincher® electrolytes?
Trust Harmony Lab and Safety Supplies to deliver the heat stress supplies you need to keep your crew safe and productive on the job. Whether you run a construction crew or are treating your sports team to the best electrolytes on the market, Harmony has the Sqwincher products you need. If you are unsure about anything or have further questions, then don't hesitate to reach out to our dedicated sales and support team.
You may also use the contact form below.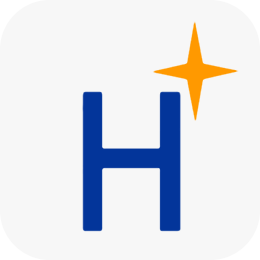 Welcome to Harmony Lab & Safety Supplies – protect you and your workforce with Harmony. Founded in 2006 in the state of California, we are a master supply distributor for scientific, industrial, and technological environments. On this blog we provide information from our over 15 years of experience in business and decades more combined experience among our staff.