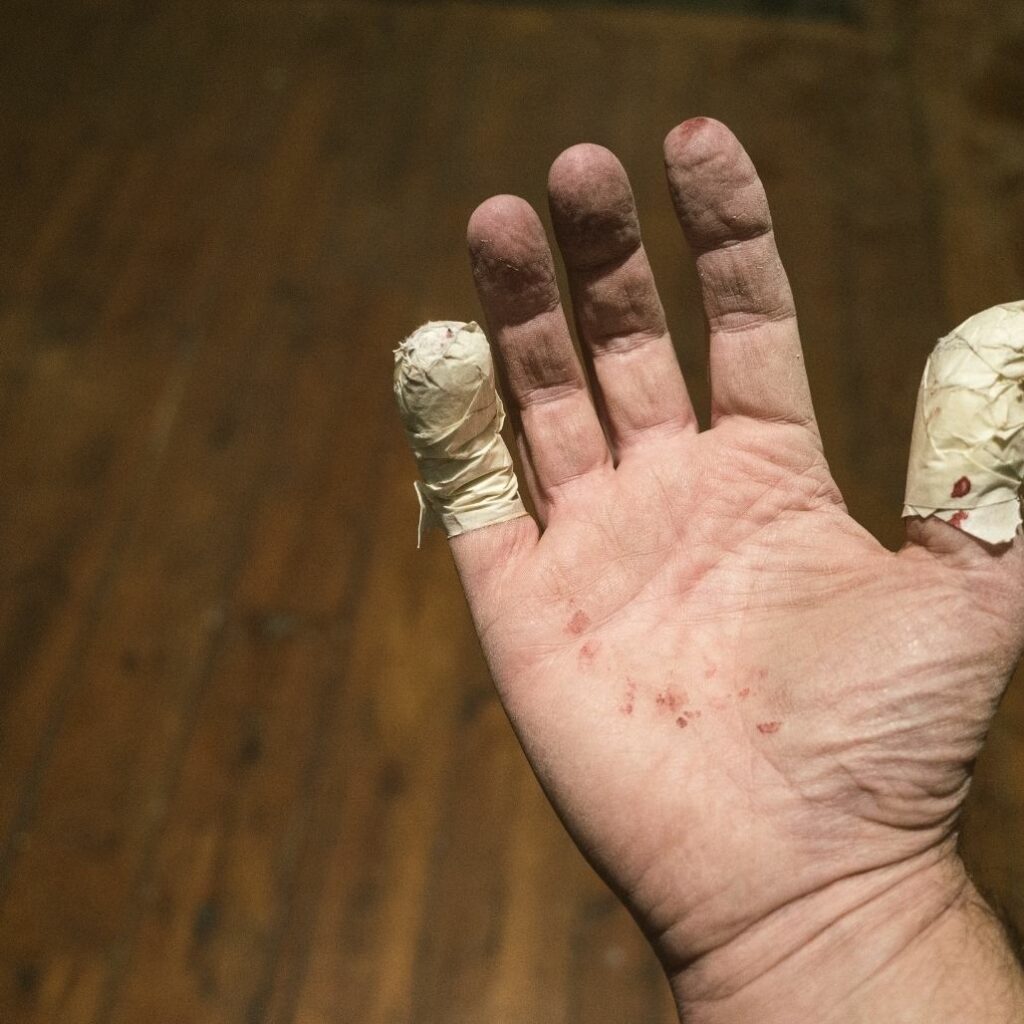 The U.S. Bureau of Labor and Statistics (BLS) reports that hand injuries are the second most work-related injury, resulting in over a million emergency room visits in a year. Hand injuries can range from simple to very serious, taking its toll not only on a workers' well-being but also on the company's reputation.
3 Most common types of hand injuries:
1. Lacerations (63%)
Skin cuts or lacerations have the highest occurrence of traumatic hand injuries in the workplace due to the use of cutting tools such as knives, razors and power tools. The damage due from a laceration can range from a simple skin cut to more serious injuries such as severed nerves, tendons and even limbs.
2. Crush Injuries (13%)
High pressured machines and other tools used to pound, squeeze, or pulverize objects in the workplace can cause accidental crush injuries to the hands. This type of hand injury results in seriously fractured bones, which could also affect nerves, leading to temporary or permanent paralysis.
3. Punctures (6%)
Hand puncture injury can be caused by using sharp and pointed tools such as knives, wires and nails. It can cause serious damage to a nerve or bone and even cause infection if left untreated.
2 Ways to Prevent Hand Injuries
Workers who are exposed to the use of machinery and mechanisms on a daily basis are susceptible to hand injuries. This is why it is essential to minimize the occurrence or damage caused by on-the-job hazards.
1. Wear the Right Hand Protection
Wearing protective gear can lessen the risk of getting your hands injured. All you have to do is to select the proper type of gloves according to specific needs.
If you are working in a construction industry, opt for gloves that are made with leathers or polymers which can protect your hands from abrasive materials such as wood or metal splinters.
If you are handling chemicals, it is best to opt for chemical resistant gloves to avoid direct contact. These special gloves are usually made of latex, nitrile, neoprene, polyvinyl-chloride, or other polymer materials that can resist corrosive chemical substances.
If you use knives or are concerned about lacerations using a cut-resistant glove may prevent cuts. There are different materials these gloves are made of, but the most common would use Kevlar. There are also different ratings of cut-resistant gloves. The higher the rating the more protection you are afforded.
2. Commit to a Safety Program
Since workplace injuries and accidents among employees can be very costly, it is crucial for employers to ensure the health and safety of their workforce.
Thus, safety programs must be initiated by companies since most employees have very minimal awareness about why such training is vital, e.g. proper wear and care of hand protections.
Not only will it educate employees about working safely but it will also help prevent injuries in the workplace.