7 Types of Leather Work Gloves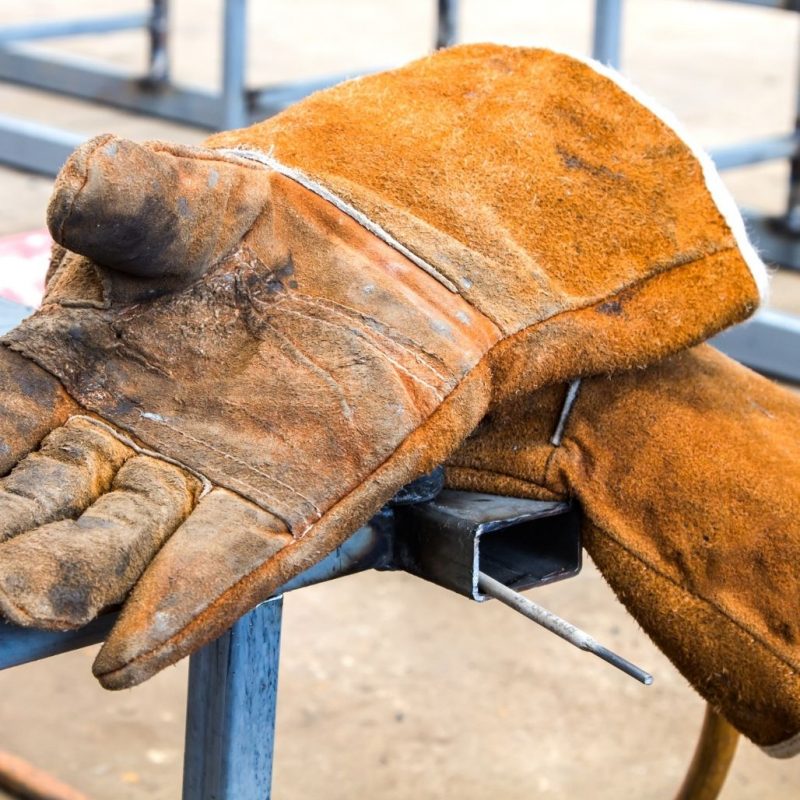 Summary – There are 7 types of leather commonly used in leather work gloves: cowhide, pigskin, goatskin, deerskin, sheepskin, horsehide, and buffalo leather.
Leather work gloves are not designed to be used with harsh chemical hazards.
Use the quick navigation to jump around and if you need help contact us using the form at the bottom of the article.
Cowhide leather is one of the most common hides used for professional gloves. Because of its comfort, economy, abrasion-resistant properties, and durability.
Cowhide has a longer break-in period and more heat-resistant than goatskin and pigskin.Once broken in, many find cowhide driver gloves to provide the greatest strength, comfort, and protection.
Because of its porous nature, pigskin leather becomes softer with use and stays cooler. Pigskin Gloves are a great hand protection solution for application where movement, safety, and comfort are priorities
Pigskin is versatile; it offers durability, breathability, and water resistance making it ideal for many commercial applications.
Goatskin is the strongest gloves for most industrial and commercial applications.
The strength and dexterity of goatskin leather ensures hand protection against many hazards. Because of natural lanolin in the skin which delivers high water and abrasion resistance. Goatskin Driver Gloves provide impeccable protection against weather, cuts, and sparks.
Deerskin is not just a french film, it's also the hide of an animal. Deerskin is famous for its pliable, soft characteristics. Unlike cowhide, Deerskin gets softer after being wet and dried. Deerskin is strong too and naturally abrasion resistant.
Although the leather is generally comfortable, it has downsides. For one, its breathability makes it comfortable, but also means that after extended wear dirt and grime will seep into your gloves. And, the hands natural oils can propagate across the surface of the gloves.
To mitigate the downsides of deerskin, use cornstarch to soak up oils and grime after use. Lastly, deerskin is difficult to work with making it hard to manufacture consistently. Because Harmony Lab & Safety Supplies values consistency, we don't stock Deerskin leather gloves.
Sheepskin is a favorite in the fashion industry. Lightweight, soft, and durable allows sheepskin to be popular for coats, jackets, and rugs.
Sheepskin is certainly the most pleasing to touch and its material gets softer over time (as opposed to growing coarse).
However, for safety situations these are not qualities you want in a leather glove. Sheepskin is suited to coats well, but not mixing concrete.
Horsehide is traditionally used in clothing, common in Italy. It, like Sheepskin, has a smooth texture ideal for coats. Horsehide is about as strong as cowhide, but it takes longer to break-in.
Whereas cowhide gloves are generally comfortable and conform to a worker's hand within a few shifts, horsehide leather takes weeks. Horsehide is the most expensive leather on this list and a single pair of gloves can be hundreds of dollars.
Buffalo, like the animal, produce a leather that is durable and strong. Similar to a cow-hide in functionality, people prefer Buffalo leather claiming it is more dextrous and flexible than cowhide.
Because of the additional cost it is unlikely that you will find buffalo gloves that fit in a modest budget. One advantage of buffalo gloves is that the material is generally made in the USA. Ranchers love buffalo leather for their heavyweight, comfort, and proper fit.
Do leather gloves prevent hand injury?
Yes, leather work gloves can prevent many hand injuries workers face in manufacturing and industrial settings.
70% of Hand-Injuries are Preventable
Occupational Safety and Health Administration (OSHA) revealed that 70% of workers who suffered hand injuries in manufacturing were not wearing gloves. Hand injuries among the remaining 30% were because hand protection was inadequate, damaged, or misapplied. 
Leather provides natural comfort, durability, and abrasion protection, making them ideal for industry. Since there is a broad range of leather work gloves available in the market, it can be challenging to select the appropriate pair for your work environment.
What are the limitations of leather work gloves?
If leather gloves are exposed to chemicals for a long period of time, they will start breaking down allowing the chemicals to seep through. Protective equipment must be tailored to your hazard.
Hazard assessment is a crucial step towards implementing the right safety equipment at your workplace. According to OSHA's hand protection standards, employers must select compliant equipment and then require workers to use protection when their hands are subject extreme temperature, chemicals, or puncture.
If you need more information about leather gloves and want to find the right glove for your hazard, get in touch.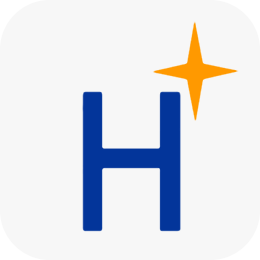 Welcome to Harmony Lab & Safety Supplies – protect you and your workforce with Harmony. Founded in 2006 in the state of California, we are a master supply distributor for scientific, industrial, and technological environments. On this blog we provide information from our over 15 years of experience in business and decades more combined experience among our staff.