Best Disposable Gloves for EMT/EMS First Responders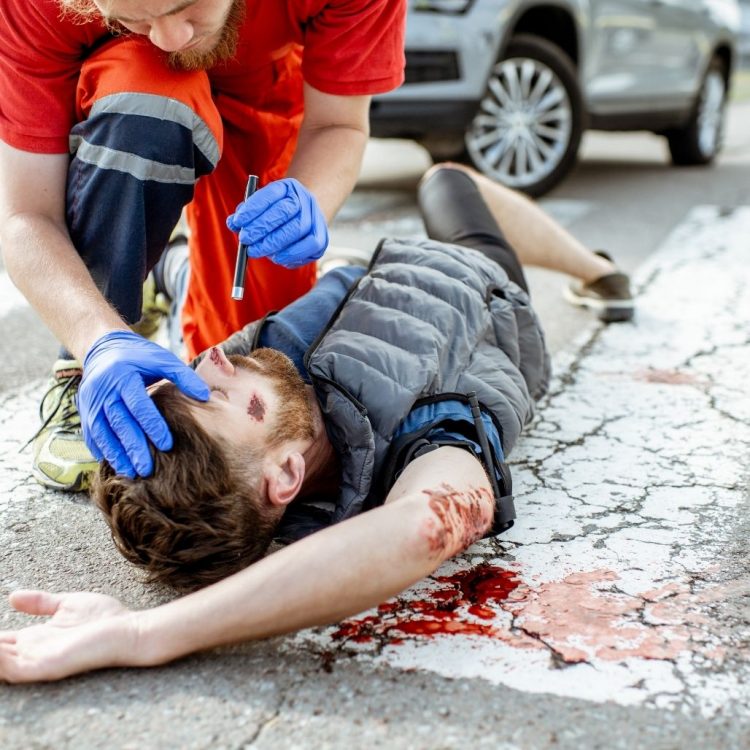 Summary – EMT/EMS first responders need protection that keep sthem safe. Nitrile exam gloves provide FDA approved barrier protection against microorganisms and infectious diseases.
Use our quick navigation below to find detailed information about each topic. If you need any help don't hesitate to contact us using the form at the end of the article.
What gloves do EMT/EMS first responders use?
Emergency medical technicians and paramedics use nitrile gloves to provide barrier protection against infectious fluid droplets such as saliva and blood. First responders need robust protection due to the extraordinary situations they are involved in. High risk environments demand gloves that don't compromise. 
Medical grade nitrile gloves have sufficient cut and abrasion resistance to not tear or crease when in fast-paced environments. Extra thick nitrile rubber can even protect against basic cuts encountered on sharp edges and glass shards. Despite the extra protection, nitrile rubber still provides excellent tactile feedback to allow for precise tasks such as taking a patient's pulse or drawing blood.
Some EMT first responders have gloves color coded by size to ensure that they can easily grab the protection they need without delay.
Should EMT/EMS first responders use nitrile or latex gloves?
EMT/EMS first responders should choose nitrile due to its enhanced barrier protection, fit and feel, and abrasion resistance. Latex may cause irritations to yourself or patients in your case.
3 benefits of nitrile:
Excellent abrasion resistance when compared to vinyl or latex alternatives
Broad chemical resistance
Tactile feedback allows for precise tasks to be completed
3 benefits of latex:
100% natural material derived from natural tree sap
Comfortable fit and feel that naturally contours your hands
Good tactile feedback
What are the downsides of latex gloves for EMT/EMS first responders?
About 4.3% of the general population suffers from latex sensitivities.¹ Despite this fact, latex is still used because it provides robust barrier protection and a comfortable fit and feel for users. The main downside of latex is that if a first responder operates on an individual with latex sensitivities, they may cause them irritation. 
It may seem trivial for someone in an emergency situation to complain about discomfort caused by latex sensitivities, but it is a factor to consider. Most first responders now use nitrile gloves because it provides a comparable fit and feel with enhanced barrier protection.
EMT/EMS first responders prefer nitrile because the rubber has been found to hold up better when in highly volatile situations such as car accidents and other emergencies.²
Why do EMT/EMS first responders use orange gloves?
First responders use orange gloves when they want blood and other infectious fluids to be highly visible on their gloves. Whereas black nitrile may hide stains, orange nitrile will accentuate them. Brightly colored gloves displays infectious fluids well, which allows an EMT/EMS first responder to take extra precautions when removing their gloves.³  
Why do EMT/EMS first responders use black gloves?
EMT/EMS first responders use black gloves when there is no benefit to using a highly visible color such as orange, pink, or blue. The main benefit of black gloves is that they hide stains, such as the ink stains of a tattoo artist's gloves, but the downside is that blood and other stains get hidden by the material. First responders generally don't use black gloves, except when there is no danger of cross contamination.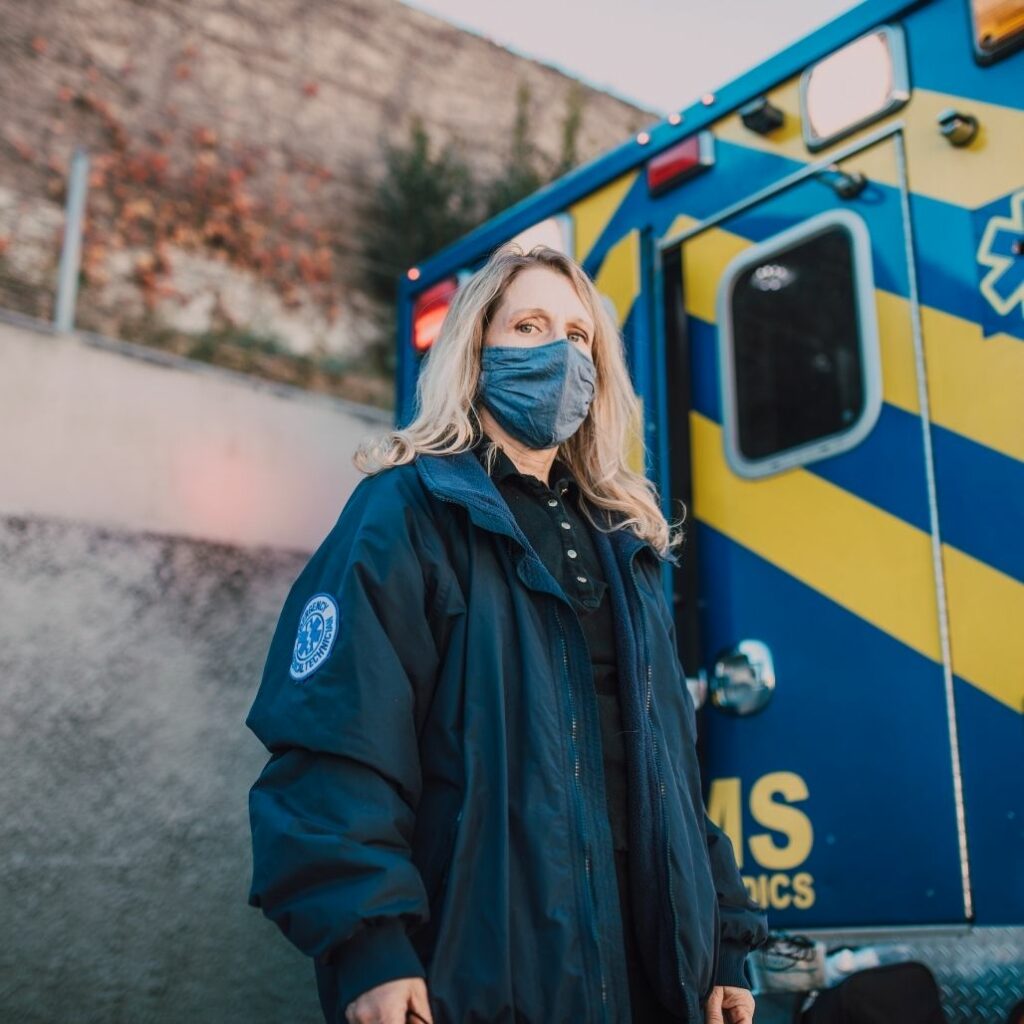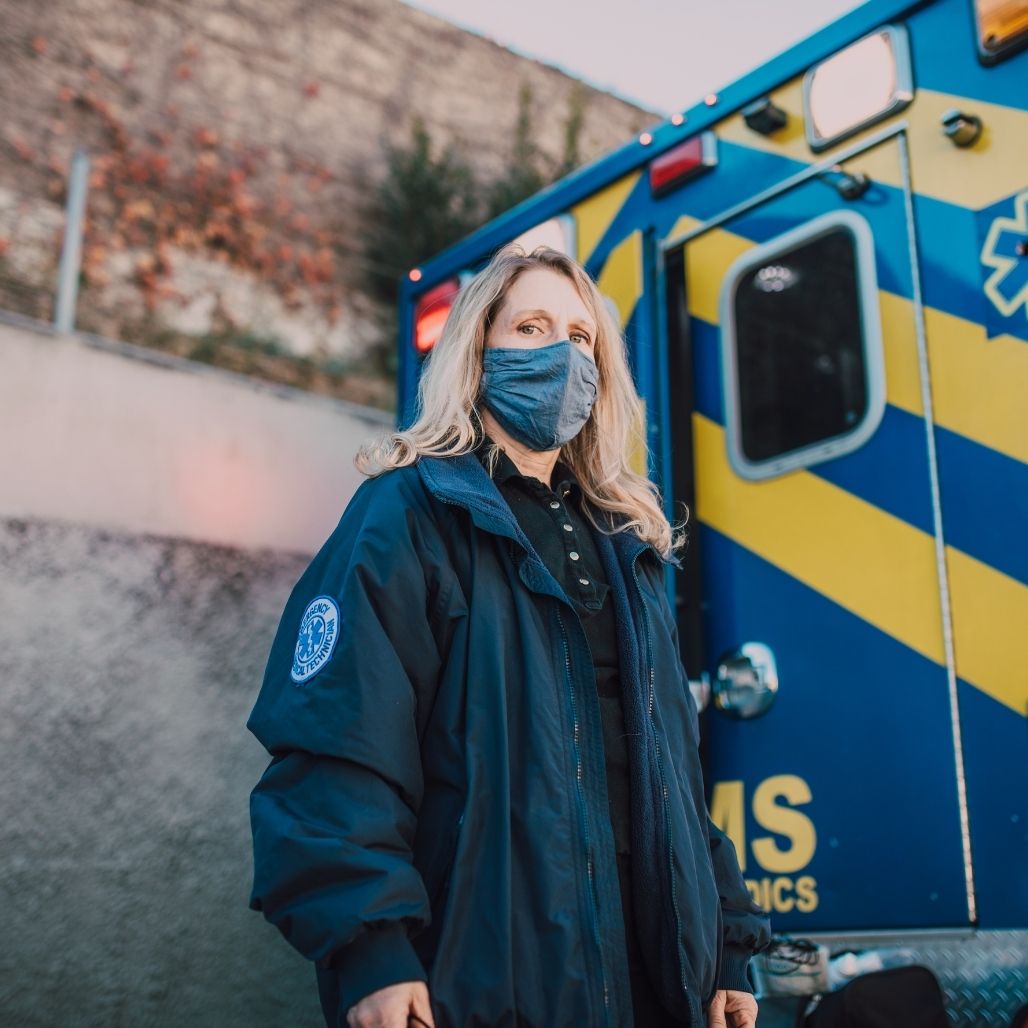 Where can I buy disposable gloves for EMT/EMS first responders?
Harmony Lab & Safety Supplies is your source for EMT/EMS first responder supplies and other wholesale disposable gloves. We have decades of experience providing first responders with the medical supplies they need to say protected on the job. Speak with their dedicated government sales and support team now or reach out to us via the contact form below.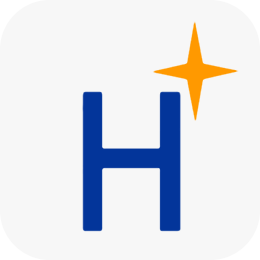 Welcome to Harmony Lab & Safety Supplies – protect you and your workforce with Harmony. Founded in 2006 in the state of California, we are a master supply distributor for scientific, industrial, and technological environments. On this blog we provide information from our over 15 years of experience in business and decades more combined experience among our staff.